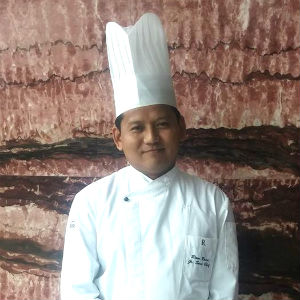 Chef Ram Kumar
Brand Chef, Benjarong
What is the one thing people don't know about Thai food?
Sometimes people ask why there is no jasmine flavour in jasmine rice. The jasmine rice got its name for its smooth and silky texture which blends very well with the Thai curry. And also, some of the Thai dishes are as spicy or may be spicier than some of the spicy Indian dishes. Always catches the diners off guard.
What are some interesting street foods from Thailand?
I have travelled to Thailand and they love their street food. Some of the popular dishes are Stir Fried Morning Glory, Thai Fish Cakes and Thai Iced Tea. Phad Thai is of course is now famous all across the world. I also like Coconut Crepe and Sweet Pancakes .
What are some favourites of guests at the restaurant?
The Chicken wrapped in Pandanus Leaves is frequently ordered. As are the Green Curry Prawns and the Water Chestnuts in Sweetened Coconut Milk.
Which are the other restaurants you see as competition?
Thai cuisine is becoming more and more popular in Bangalore, and why not. All restaurants which serve authentic Thai food are a competition to me.