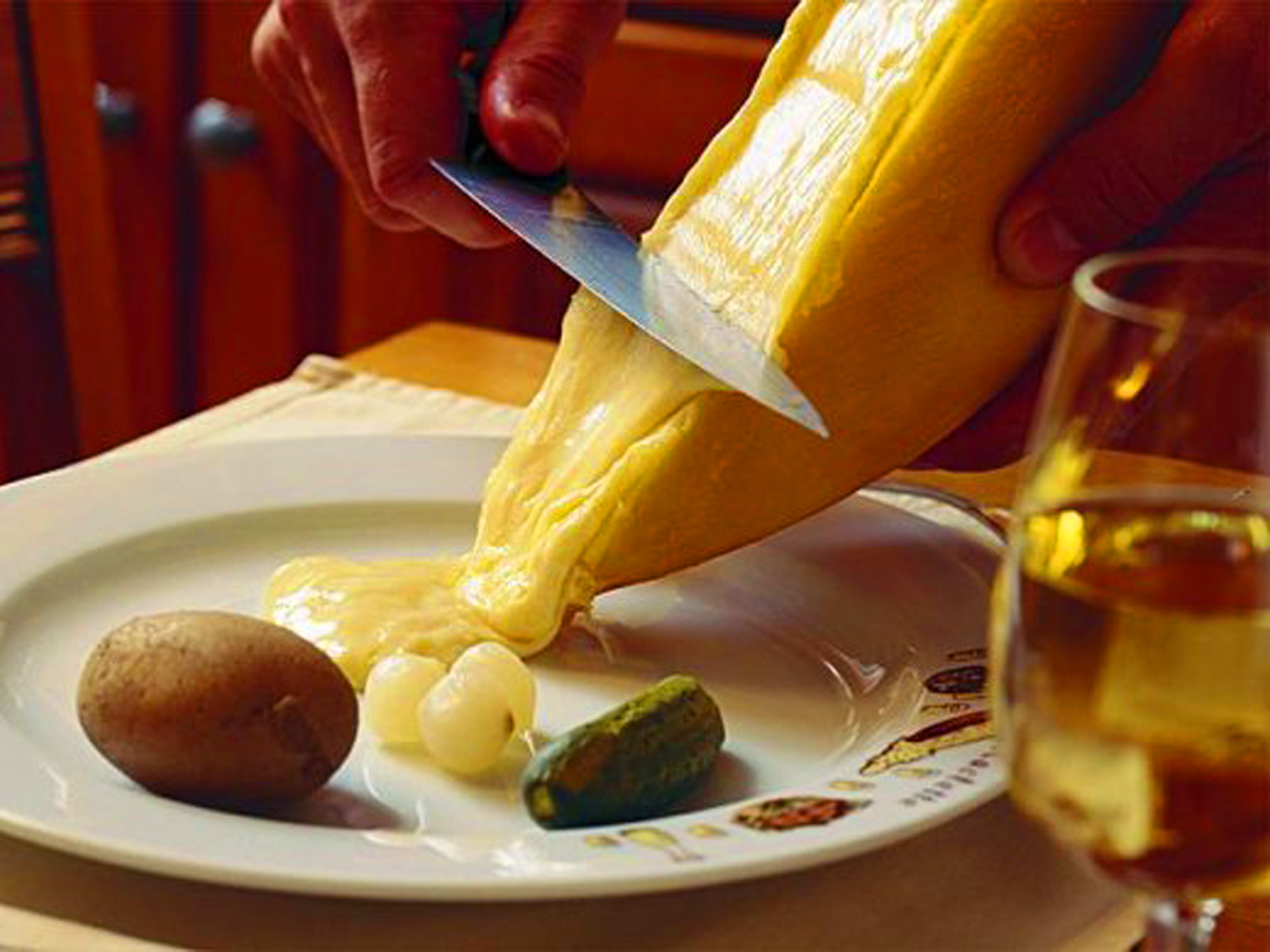 The Swiss are known for their cheeses. Actually they are known for their cows and cheese is one delicious by product of that. Raclette is one such cheese. This is a semi hard cheese that is best eaten melted.
The Raclette grill melts the cheese which is then normally eaten with potatoes. Other accompaniments are pickled onions, gherkins, dried meat, salami and jambon.
While wine is a typically cheese pairing this cheese is also had with Kirch or herbal tea.