Composed between 2005–2018, the tunes synthesise jazz, Indian music, European classical music, East Asian themes, West African music, and folk music from around the world.
Free, yet controlled, Mahajan's compositions are free of razzle dazzle. They are both introspective and lucid at once, as the pianist-composer lets it all out in measured liberation, segueing from pre-set compositions to freeform improvisations in smooth transitions that display the pianist's ability to extemporise spontaneously. 
A video clip from the launch of the album
Mahajan's compositions encompass a contemporary approach to music and incorporate a whole range of musical structures and stimulating rhythmic cycles; with interesting melody lines and harmonies. The compositions may sound simple, but they are filled with rhythmic complexity, intriguing harmonies and appealing melodies, all of them unique in their demeanour. And their titles.
"Where Is It?" is set in the form of a cyclic chant, an incantation of repeated rhythmic phrases. "The Ten Thousand Questions" employs unusual jazz chord progressions within an Eastern sounding scale and a seven-beat rhythm cycle. "More Than You Know" is an interplay between Des (the Indian ragam) and certain harmonic and melodic fragments found in gospel music. In "Sitaphalmandi", the rhythm of the first section of this tune is based on Dappankuthu, a South Indian folk-dance beat, with the second section loosely based on a jazz waltz. "Connections" is about the mystery of the unending cycle of the universe. The main motif repeats itself like unending reflections of itself. "Beginningless" is another circular motif where a pattern or motif is repeated throughout, but reframed by changing rhythms. "Leifmotif" was inspired by a falling leaf, and this composition is in the rhythm cycle of seven beats, and the melody is devised from the "Coltrane Matrix" chord progressions (such as what he used in "Giant Steps"), combined with Yaman.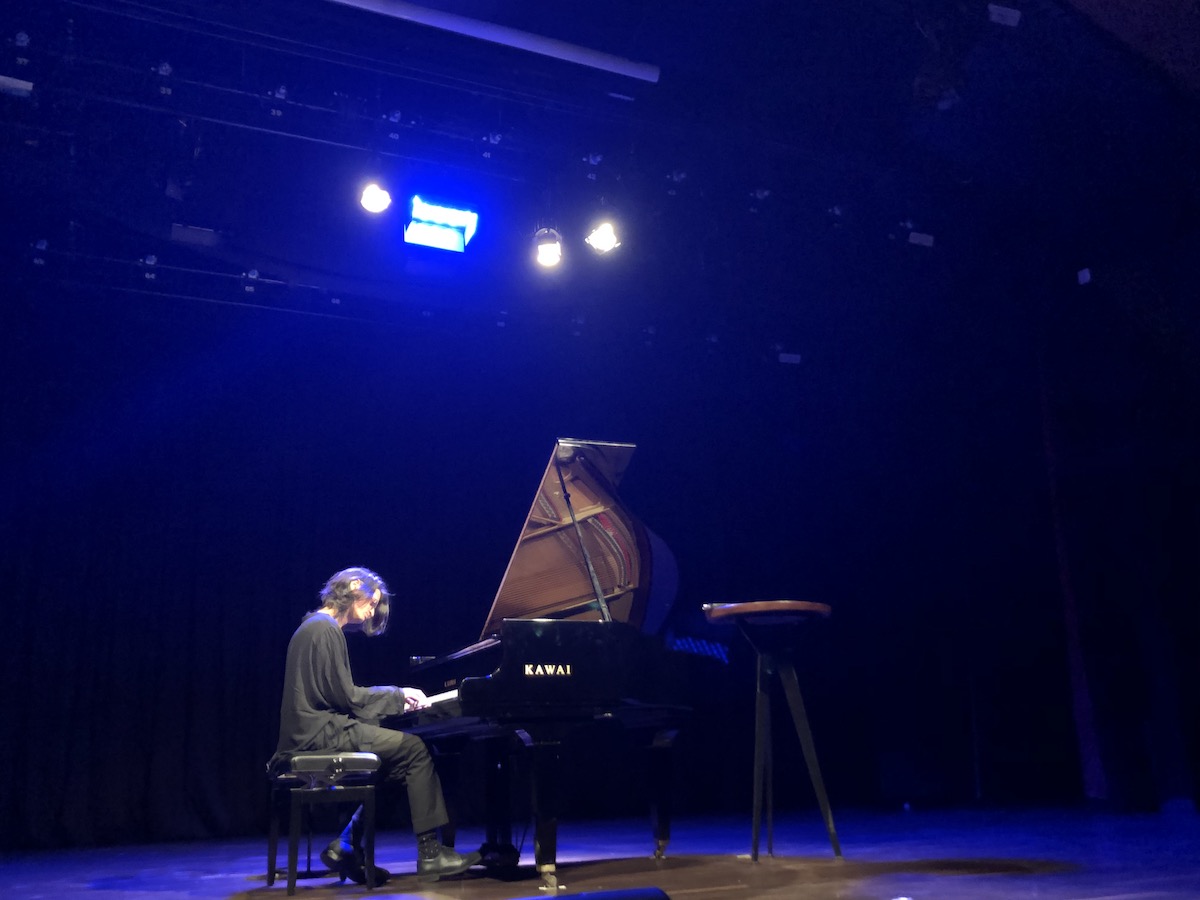 "Where Is It? (reprise) // Refuge" is an alternative take of the first tune, with new melodic and rhythmic variations on the theme. "Unnamed (live)" was recorded live in Graz, Austria, which Mahajan displays his sense of how to frame his soloing. "Sun Dance" is an attractive composition that makes you want to dance. It enlivens your spirit.
Aman Mahajan's syncretic, contemporary approach does not belong to a particular style of music, yet as one listens, the music grows quite special as Aman Mahajan weaves a dense yet liberating spell over the listener as each tune goes forward, layer over layer. Above all, the album 'Refuge' has been recorded so well and the tonal balance is so true and immediate that it sounds like a live recording in an auditorium with true acoustics.  
Available on amanmahajan.bandcamp.com
Aman Mahajan is an Indian pianist/composer, keenly interested in improvised music as a medium of interaction and exploration. His current work is influenced by a diversity of traditional and contemporary forms of music from around the world. Mahajan is based in Bangalore, involved with his solo piano project Refuge, piano-guitar duo Tinctures with Berlin-based guitarist Nishad Pandey, 2 For the Road with vocalist Radha Thomas, and cross-cultural trio Mystik Vibes with percussionist Muthu Kumar, and flautist Amith Nadig.