Bangalore, 02 November 2019
Madhuri Vijay, Bangalorean writer, was today awarded the JCB Prize For Literature for her novel, The Far Field.
The Far Field is a fictional tale of a young wide-eyed and open-minded Bangalorean girl who visits Kashmir and finds herself falling deeper into the vortex of the complex society of the region. The book does not purport to be a commentary on the geo-politics of the state. Rather the reader gets the sense that merely being in Kashmir and interacting with real people is to elbow (or be elbowed by) the realpolitik, if only in the protagonist's mind.
In a social media hosted ceremony headlined by author and Indophile Mark Tully, (let's call him 'Brindian' in the spirit of the contractions of the day), the prize is the richest literary prize in India.
The jury justified their decision to pick Vijay from a shortlist of noted authors thus:
"The Far Field is an impressively ambitious novel of stunning emotional and psychological acuity. This deeply introspective story, located in troubled Kashmir, is also a panoramic exploration of our ideas and assumptions about nationhood. Rendered in visually evocative, lucid prose, and driven by a fragile but compelling narrator-protagonist, this tragic novel teems with unforgettable characters. We are proud to celebrate the arrival of a luminous new talent in Indian literature."
Madhuri Vijay grew up in Bangalore. After she graduated high school from Frank Anthony Public School, she attended Lawrence University, where she was awarded a fellowship in writing. It was during this fellowship she switched her path from psychology to creative writing. She got her MFA (Master of Fine Arts) from the Iowa Writers Workshop.
Vijay lives in Hawaii with her husband.
Explocity will publish a detailed interview with the author as soon as she is able to. The couple are expecting their first child (literally) at the time of this writing.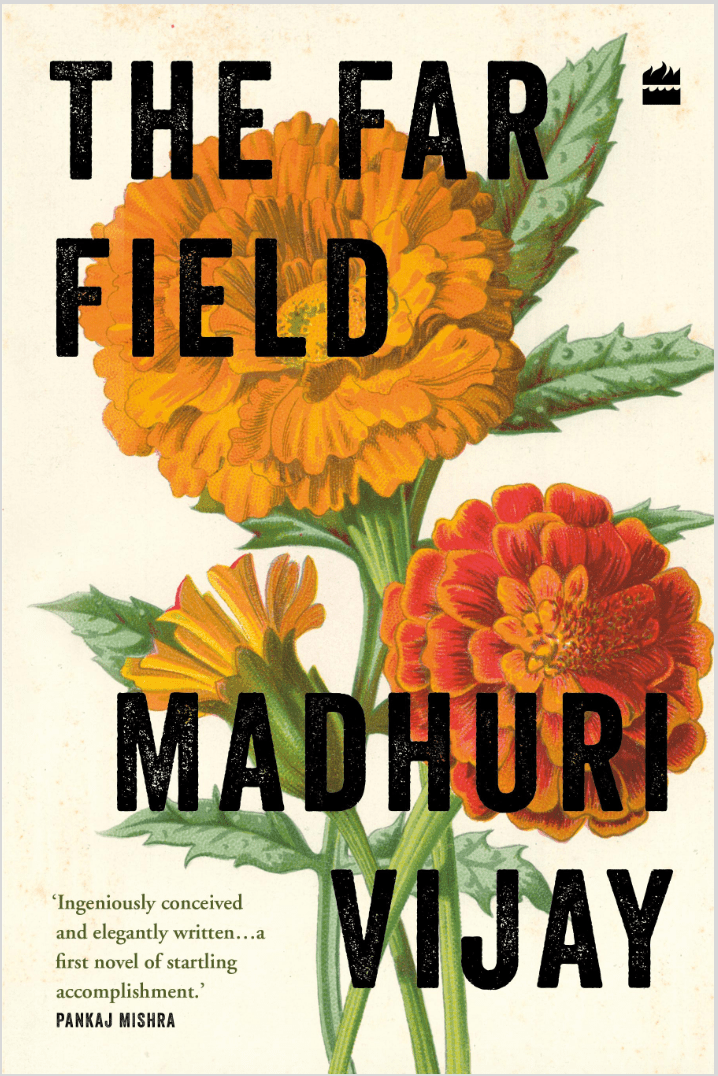 The shortlist for the JCB Prize included:
Ib's Endless Search for Satisfaction - Roshan Ali (Penguin Random House India, 2019)

There's Gunpowder in the Air - Manoranjan Byapari, translated from the Bengali by Arunava Sinha (Westland Publications, 2018)

Trial by Silence and A Lonely Harvest - Perumal Murugan, translated from the Tamil by Aniruddhan Vasudevan (Penguin Random House India, 2018)

My Father's Garden by Hansda Sowvendra Shekhar (Speaking Tiger Publishing Private Limited, 2018)

The Far Field by Madhuri Vijay (HarperCollins India, 2019)
You can buy The Far Field here: https://www.amazon.in/Far-Field-Madhuri-Vijay/dp/0802128408