The COVID 19 lockdown has been harsh. It's left businesses, especially small businesses in Bangalore in a state of confusion and stress. Many haven't been able to keep up with the uncertainty of the times. But without exception, all businesses have had to reimagine a life with coronavirus and revamp their businesses. Bangalore, known as the start-up capital of the country, automatically shows resilience and the imagination of entrepreneurs.
Krishna Gowda, Bookworm, Church Street - Uses Twitter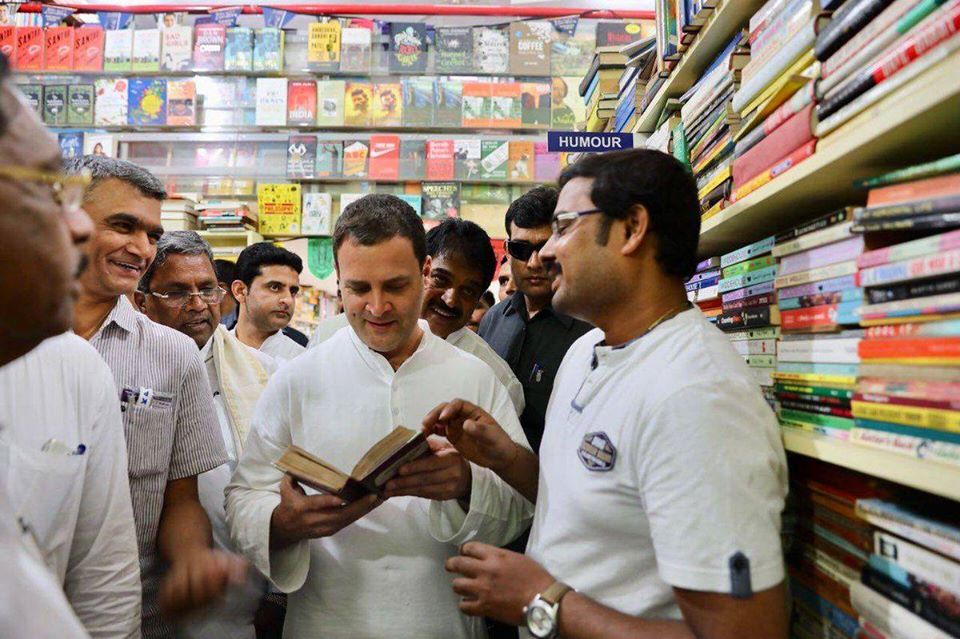 The news of bookstores closing down across the country, indeed the world, started to happen well before anyone heard of Covid-19. Even in that purge, Bookworm on Church Street has held its ground, like a tiny village in Gaul resisting Roman campaigns.
Every morning Krishna Gowda, owner, gets ready to go to work, it is the notion that Bangaloreans love books that gives him -- and we imagine, other bookstores in Bangalore --  his mojo.
That said, the spread of coronavirus has started to affect him, like it has other businesses - the absence of foot traffic, owing to the consequence of social distancing norms - they cannot browse. "Customers browse," Gowda told Explocity, "it is the favourite pastime of our customers". Without this essential part of book buying, business is under threat.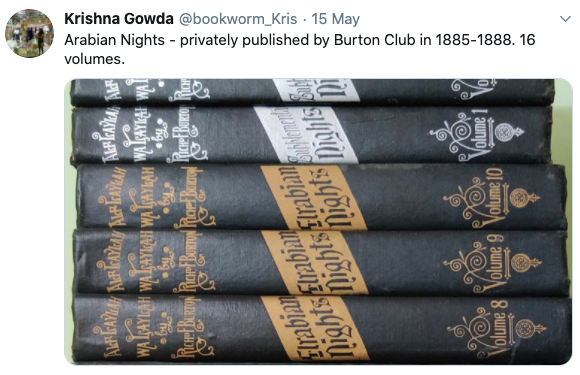 Bookworm on Church Street is housed in a 5000 square foot facility and therefore, rents are high. "The bookselling business has low liquid cash," Gowda explained.
He said that his operating costs are necessarily higher also because he needs skilled labour. He pointed out that customers would notice that the staff are knowledgeable about books when they seek help finding something.
But there's the light in the tunnel. Gowda says that the quarantine has fuelled a new interest in reading. So he has now started using Twitter to reach prospective customers. Leading authors, with their not-insignificant following, have started to retweet him and so sales have increased. Most customers send a delivery person or their drivers to collect their books. Gowda also uses WhatsApp to make book recommendations and send pictures to customers. Now people from Coimbatore, Mangalore and Chennai are ordering books that he delivers by courier.
We figure Gowda's strength is his ability to have transitioned the personal touch in book buying to the online space. This is something that the likes of Amazon cannot be rejigged to accomplish.
Gowda told Explocity that even though gross sales are down by half, he has no immediate plans to downsize.
Madhavi Rongala, House of Taamara - Early investment online paying dividends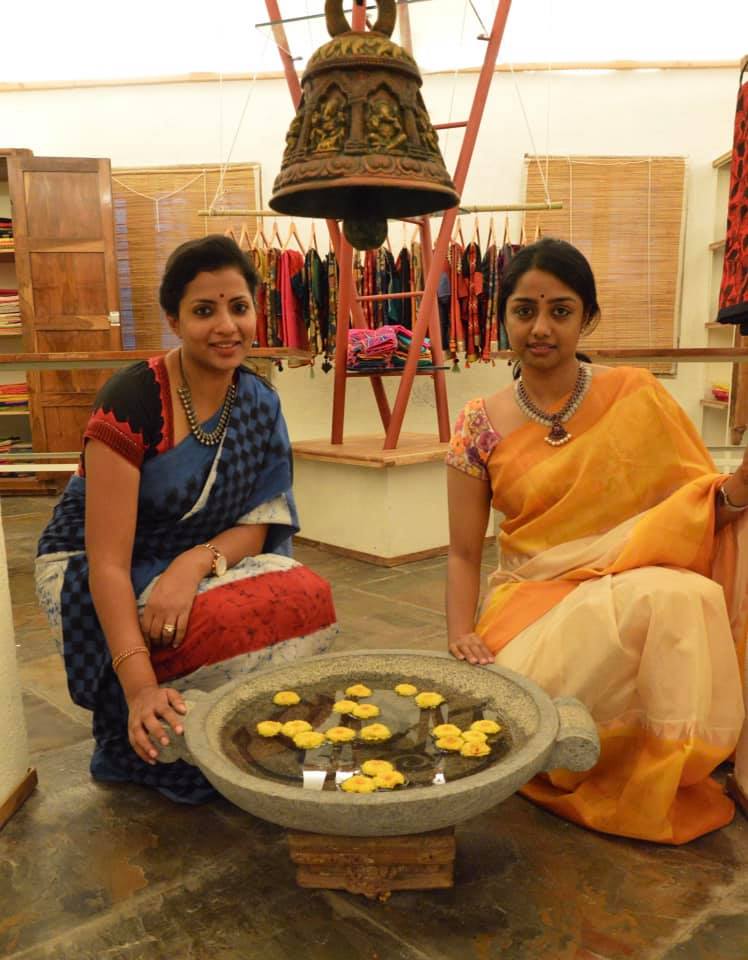 The House of Taamara's first store was in Indiranagar and did well. Well enough to warrant a move to the tony Koramangala, a bigger market. As with most retail successes, Rongala enjoyed the patronage of regular customers, but wisely, she went online two years ago to expand her reach to others. This included publicity campaigns with emailers and other publicity.
Following the recent purges of businesses, she has had to shut her brick and mortar operation. 
The pandemic led to fewer and fewer walk-ins. Given this trend, Rongala decided it did not make sense to stay on high street without returns. "We don't have deep pockets," she told Explocity, "from staff, to weavers, to tailors, designers and textilers, we have a lot of people depending on us." 
Fortuitously, the decision to invest in the online store is giving her the business she needs. The early decision to go online has meant that for House of Taamara, this is not so much of a total pivot as a refocus on an area of business.
Rongala and her partner (and sister-in-law) see another benefit on this. As mothers, they have kids at home to look after. Now that schools are closed, other than being full-time entrepreneurs, they have the time to be full-time parents.
While online can't replace the touch and feel of textiles that a store provides, Rongala says she has built enough of customer confidence and a brand in handlooms and handicrafts.
Swetha Subbiah, Sweat by Swetha - Fitness on Zoom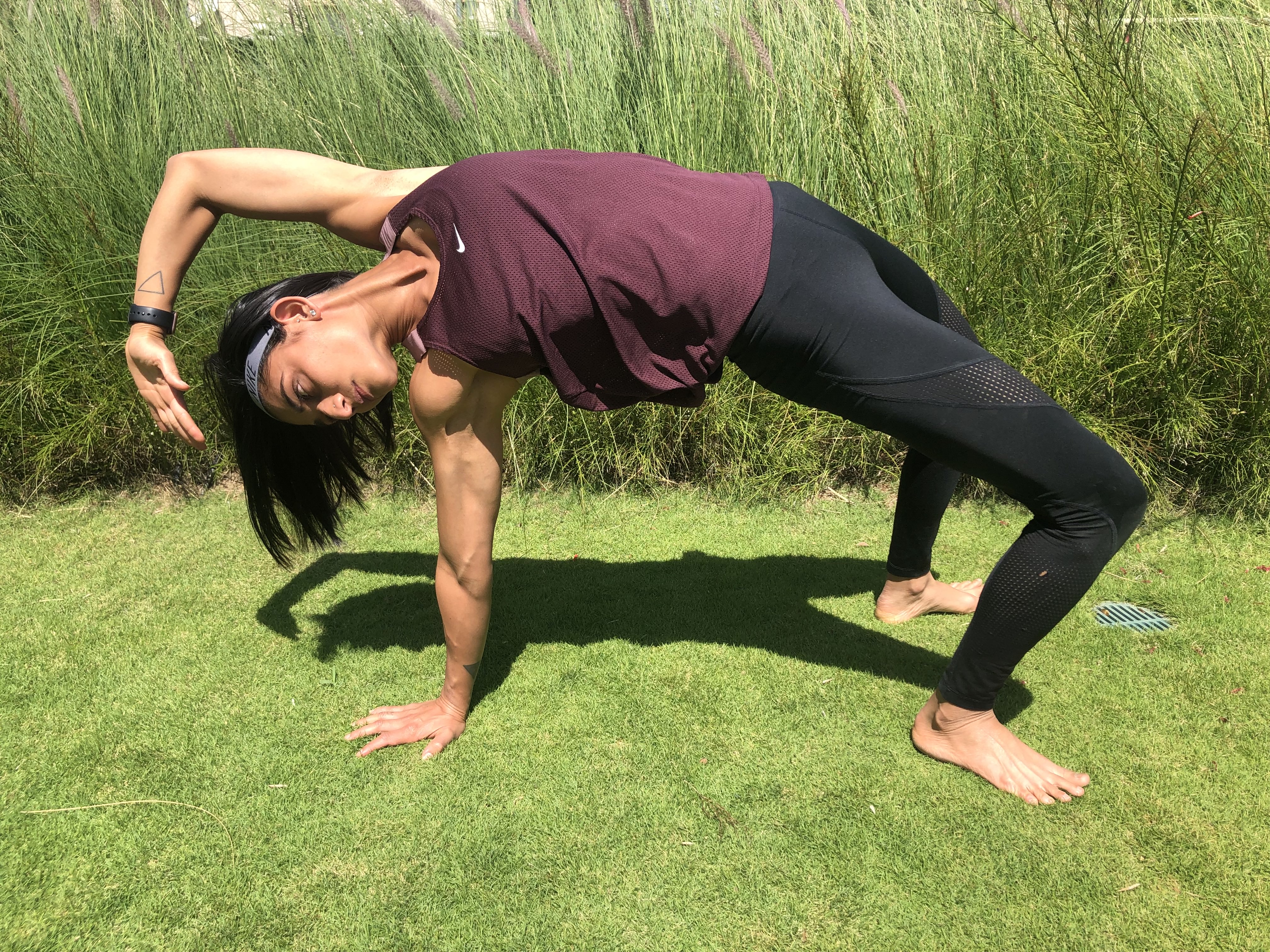 For a time, even before the pandemic, Swetha Subbiah, a Nike-certified trainer, had felt the urge to "do something online". The pandemic, especially the lockdown, hastened that move and Subbiah quickly created online workouts, almost overnight she said.
The move online was not simple for a fitness instructor. Subbiah explained that taking fitness online is not the same as taking a store online. Fitness training is an essentially interactive activity and a great part of it involves motivating clients to push themselves and being at hand for a variety of reasons, for example, correcting or improving technique and demonstrating exercises. For instance, strength training depends on form and on increasing weights. The need for a physically-present trainer is essential to avoid injury. So now her online classes focus on cardio because the incidence of injury is low. 
So adapting to a new environment meant much more than its clerical aspects.
"Because the fitness business is an unorganised segment, many have not been able to adapt and move online," Subbiah told Explocity, "but I am fortunate to be a part of the 1% that could make the move."
"Many are not able to rock an online persona because you have to talk through the workout and keep your customer extremely engaged and motivated throughout," she explained.
Technology, electricity, lack of equipment are all limitations now but there is an increase in the need for fitness, wellness and clean living. "People are now cooking at home, eating healthy and so believe they need to focus on fitness as well," Subbiah believes.
Subbiah loves the online classes too because her reach has increased. Earlier a gym class could accommodate about 15 to 20 people. Now her online classes have about 100 participants.
But while there has been an increase in online clients, some of the regulars -- particularly the ones who were focused on weight training -- have dropped out because they prefer to visit a gym and work on weights and equipment. 
Though the market appears to be sorting itself out, Subbiah is ready. Sweat by Swetha will launch an online six-week workout program broken up by day. Each day will have a list of exercises with video demonstrations of say, how to do the perfect push-up. "Six weeks is what minimum it'll take for anyone to start seeing results," said Subbiah who's aim is to help increase people's wellness while reducing injury. "It is a sin to me if people are injured during exercise. It completely defeats the purpose of fitness and wellness," she averred.