A few years ago, Natty Viswanathan and his wife, Shashie Uthappa, were on a vacation in Himachal Pradesh.
Their hostess was wonderful, but Uthappa felt that she looked troubled. She mentioned this to her husband and asked him if he could help her with his knowledge of, and experience in, implementing Neuro Linguistic Programming (NLP). 
Viswanathan agreed, but explained to his wife that their hostess needed to ask him directly to help. In the NLP practice, as with many other aspects of counselling practices such as AA, a person can be counselled only when they want to be—specifically, when they ask.
Viswanathan learned that their hostess and her husband were disturbed by her need for a major surgery that she had been putting off for over a year, despite being in a lot of pain.
Two days later, their hostess walked up to Viswanathan and decided to lay bare her worries.
Viswanathan said he used time line therapy of NLP to cure her of a childhood trauma that had created in her mind, a lack of trust in doctors—a skepticism that bordered on disgust.
The next morning, the hostess told Uthappa, "I don't know what he did, but I've never slept so peacefully in the last twenty years!"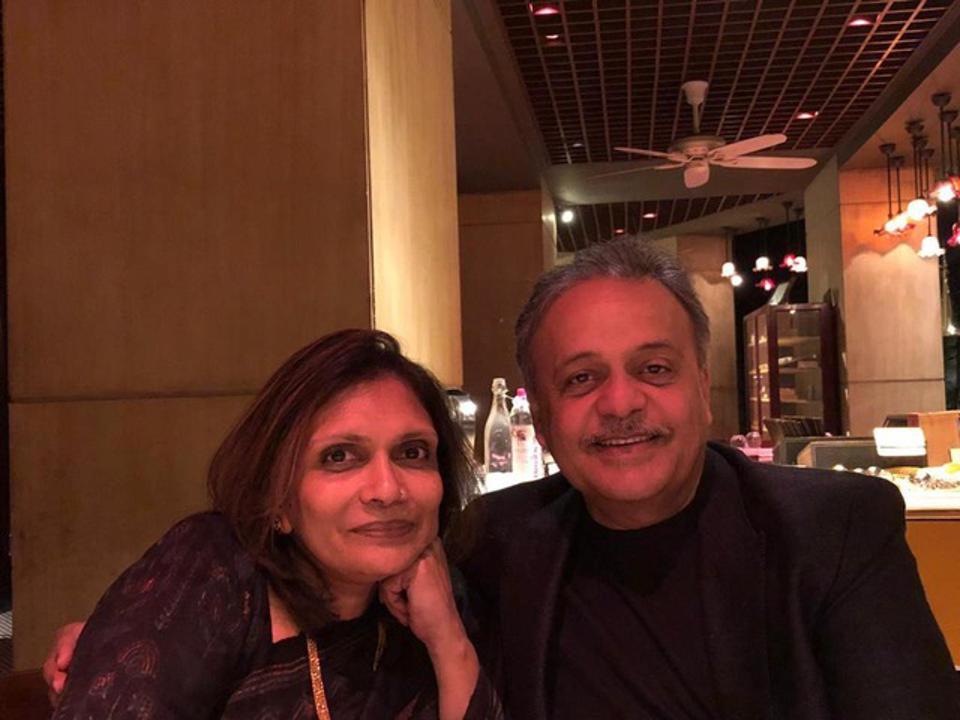 Viswanathan has many such stories to tell.
As a corporate leader, Viswanathan was naturally experienced with coaching people. About six years ago, around 2015, he decided to explore NLP in depth.
"I learnt about NLP and became a certified practitioner only in 2016. However, if I had known these techniques thirty years ago, it would have made me a better manager," Viswanathan told Explocity.
Over the next five years, Viswanathan met people in need of non-invasive mental wellness therapy, helping them heal themselves at an emotional and mental state. However, there was a nagging feeling that egged him to take his therapy sessions to the next level to the larger community. The solution to his quest lay in his peer group of NLP practitioners. 
Viswanathan and five other NLP practitioners who shared his vision of wanting to empower people to "drop their negative emotional baggage and achieve their goals with joy", joined hands to launch Taking Charge. Removing the formality of a professional medical set-up, Viswanathan and his team focus on the power of conversations to help their clients overcome their mental illnesses and emotional baggage, and take charge of their lives once again. 
But in a world where mental wellness is a subject not discussed openly, how does one even recognise the signs?
"The answer is simple," Viswanathan said, "everybody can make a difference. Just sensitise yourself to say that there is a world beyond oneself and ask the person next to you if they are doing fine."
This simple question may open up a dam of emotional baggage that could help one recognise signs of mental illness and ensure that the person gets timely medical help, he said. 
Vishwanathan's experiences span a fair gamut, from helping a friend overcome emotional baggage during a trip to Sri Lanka, to helping an aging mother who had become reclusive from the trauma of losing her daughter to cancer.
"In the 66 years of my life, these last six years have been the most fulfilling because I see the changes in people's lives take place in front of me."
Viswanathan said that at the end of every session of NLP, seeing people growing healthier and stronger mentally leaves him with a feeling of indescribable calmness.
"Or high," Viswanathan said, "call it what you will...it's fantastic!"