Parizaad Berlin and Natasha Hinshaw had a shared but separate passion for cooking. Berlin likes making desserts and Hinshaw liked cooking healthy and nutritious food. They decided to combine their strengths to start The Tradition Kitchen. 
At the Tradition Kitchen they do home catering for bespoke parties or occasions, health food delivery on a subscription model and more.
Recently, the team hosted a dinner for 15 on their terrace. They used Open Out, an online service that connects diners with hosts. While planning this gig, they decided to showcase their skills with a less than easily found cuisine, Moroccan.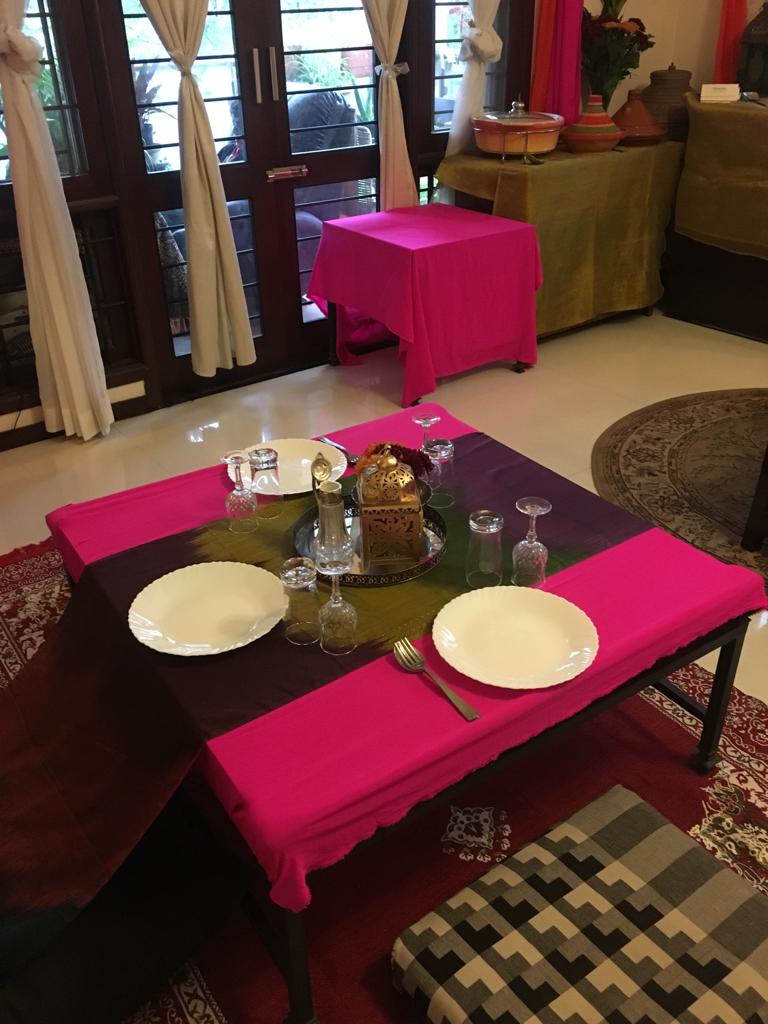 The menu - Beetroot and Feta salad, varieties of Tagines from lamb to turnip, Tomato and Harissa Fish, a Mezze Platter, Lemon and Yogurt Chicken, Baklava and Yogurt Panacotta - birthed the idea of starting a catering business for house parties and corporate events alike. In their view Bangaloreans have a lot of knowledge about food nowadays. And also they are willing to travel in and out of the city for new experiences. So a Moroccon dinner worked quite well for their audience.
Their background may not be traditional (read, Hotel Management) but their food, they claim, is. Berlin has been cooking since she was 11. She says she can therefore claim to be more experienced than many schooled chefs. Hinshaw comes from a family of chefs. Her parents are both Le Cordon Bleu trained. A lot of it rubbed off on her.
The pair's USP is fresh and healthy food. Traditionally cooking was done with lots of butter and cream. Those are  not unhealthy ingredients but have got a bad rap over time. What changed is the increased use of preservatives in cooking that ruined everything for butter and cream. The Tradition Kitchen has stripped the preservatives that gives butter and cream the reputation it's gained. Now they're healthy again. Not to forget, delicious.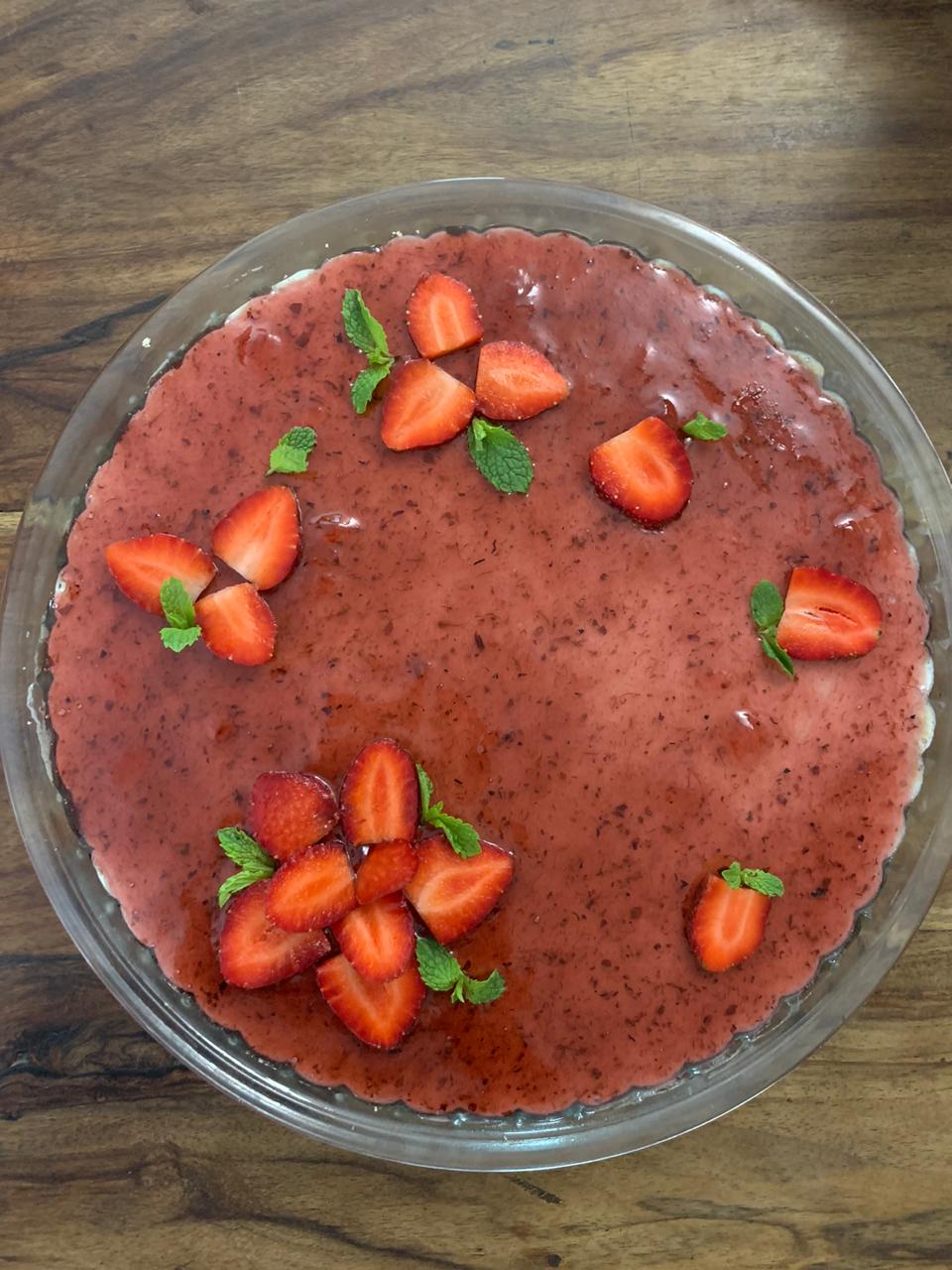 Armed with this intel, the couple veered into the health menu space. They can make you anything - gluten free, sugar free, vegan, smoothies, anything you fancy really. According to the duo, ingredients are not a limitation. Everything is available in India. You just have to search in the right places and you'll find it. 
Which is why when an America returned couple wanted to celebrate their anniversary dinner at home, the duo had no trouble crafting the menu. The setting was intimate, the menu was crafted - fish for the lady and steak for the gentleman - the wine was paired, even the napkins were monogrammed with their names. The evening was a hit.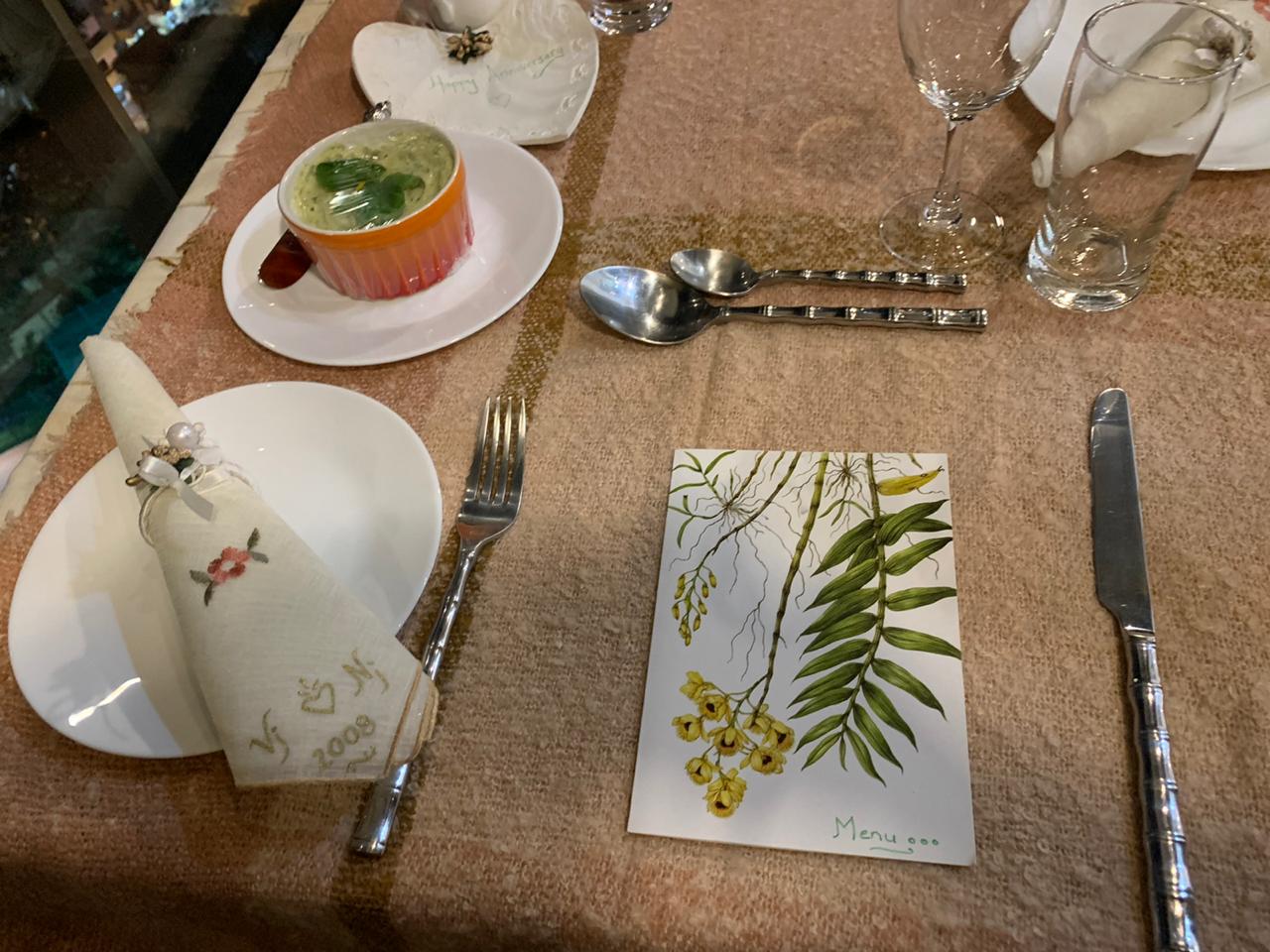 So the duo decided that nothing is too much to handle. They provide weekly set lunches for weight loss or even weight gain, they service any part of Bangalore, they make wedding cakes, they cater for a party of one or 100, nothing is not do-able. As long as your cheque clears, they say.