No Soap Opera This. Actor Sal Sheriff Talks To Soapamma
Small businesses seem to be pulling their weight in fighting for the climate. In "No Plastic Month'', Bangalorean actor and artist Salmin Sheriff spoke with Soapamma, who makes organic soaps and packages them creatively. ("Soapamma'' freely translates to "the soap lady".)
Climate change is as real as the filter coffee we just ordered. I'm sitting with Vibha aka Soapamma, a Bangalorean who owns Soapamma—a skincare and soap-making home business.
Sal: How long have you been making soap and how did you get started?"
Soapamma: "I've been making handmade cold process soaps since December 2018. I have always wanted to run a small business of my own since a very young age, even if it meant selling green leafy veggies. So, finally I quit a full-time job in August 2018 and started my business."
Soapamma soaps are quite creative and each one is unique. What inspires you to create?
"Ordinary people. Who have done and continue to do out of the ordinary things are my true inspirations! I think no one is ordinary.
Such an interesting name for your business. 
"I wanted a colloquial and local name for the business, which is easy to remember. And fun to say.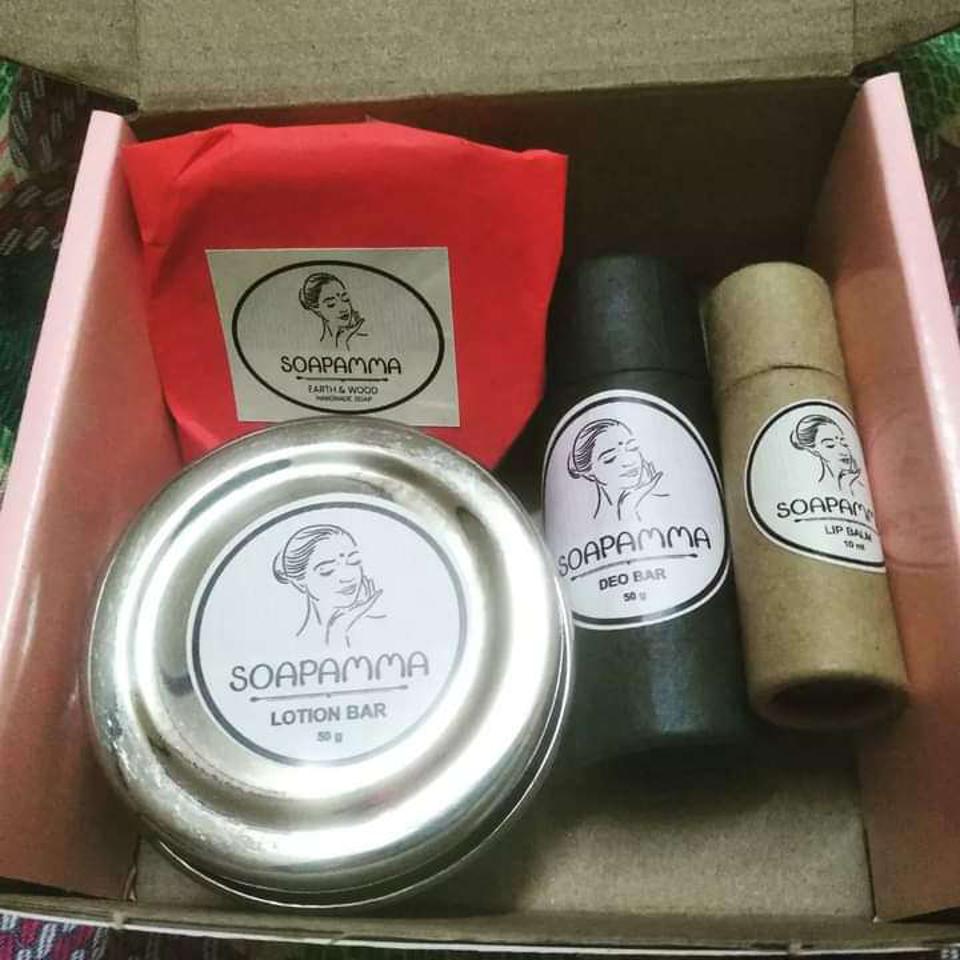 If you were to give one of your products to a stranger, what would you choose and why?
"That would be Soapamma Natural Deodorant, because everybody has body odour. The deo sprays available in the market are actually anti-perspirants. They prevent the body from sweating instead of cutting down on bad body odour. With my deodorant, you smell fresh and it limits the body odour.
Soapamma also tells me about her process and the odd hours she puts into her work. It's a tough job that takes a toll on home life. 
What do you love about your work?
"I love that I get to customise handmade, natural bath and body products to suit each and every customer. I'm also immensely grateful for the love and support Soapamma and I still receive from many of my customers and friends over the years!" 
And what do you not like about your work?
"Well, nothing. But I wish I got more wholehearted support from my family. However, the pandemic has made me a lot stronger and today it doesn't bother me that much. In fact, I am grateful that I still get to enjoy the free lodging and food my parents provide."
I've always been impressed by your packaging. You even use old newspapers. Your competition thrives on fancy packaging.  What's the balance between aesthetics and going green?
"Most of my customers haven't had an issue because they are aware of Soapamma's packaging. I'm always making my audience aware of environmental issues on my social media posts.
If people are buying products whose packaging is not compostable, then that's a good sign that the balance is tilting more towards what pleases our eyes than our environment. Which is sad."
During our conversation, we notice quite a few men across the street rip open plastic sachets of gutka, stuff their mouths and chuck the empty sachets on the road.
"I'm glad the authorities have put a ban on single-use plastics. To which I wholeheartedly agree."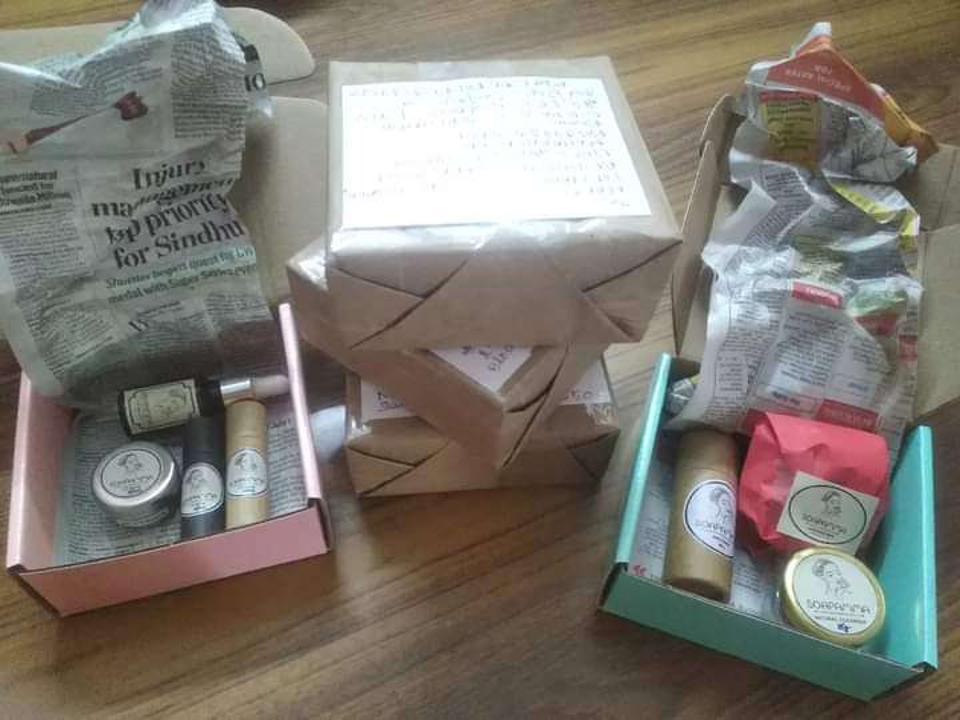 Is it easy to find environmentally friendly readymade packaging in the market or is it a challenge?
"It is not difficult to find eco-friendly packaging. One needs to put in a little effort."
I ask her what steps Soapamma is taking to become more green as a business?
"Up until now Soapamma has only taken some basic steps that are required to be an eco-friendly and sustainable business like avoiding plastic containers as much as possible to package organic, handcrafted skincare products; reusing packaging material; avoiding over-the-top packaging for soaps, skincare and for regular personal orders. Reduce, Reuse, Recycle is a good mantra to follow."
Finally, if there was one big change we could make for a better environment, what would it be?
"Population. There is so much consumption and consumerism in the world. And of course, save and conserve our natural resources. We need more responsible governments."
Like they say, "There's no planet B."
Soapamma's instagram is @soapamma.bangalore