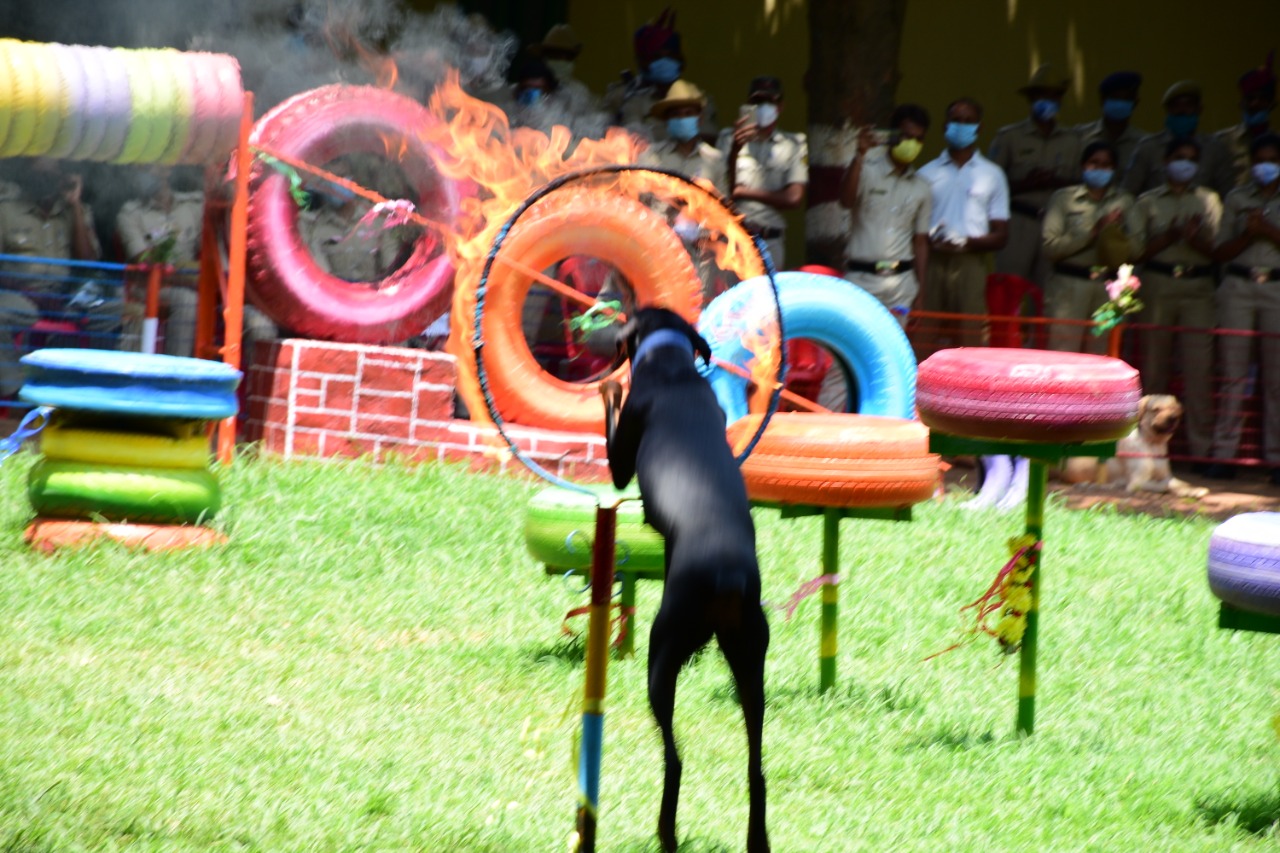 Explocity had earlier covered the story of the dog squad of the Bangalore Police in detail. At the time, a new training ground was being constructed for the dogs.
This new facility, "Activity Park", was inaugurated by Commissioner of Police -- and by all accounts, a dog lover  --  Bhaskar Rao on 26 May, 2020. The design for the park was envisioned completely by him and his team of dog handlers led by Assistant Commissioner of Police, Ningareddy Patil, who heads the dog squad. 
"The new "park" will be better for the dogs," ACP Ningareddy told Explocity, "for one thing the obstacles, hurdles and other training devices are entirely made of rubber (tyres). The old materials used were iron and wood, obviously harmful to the dogs."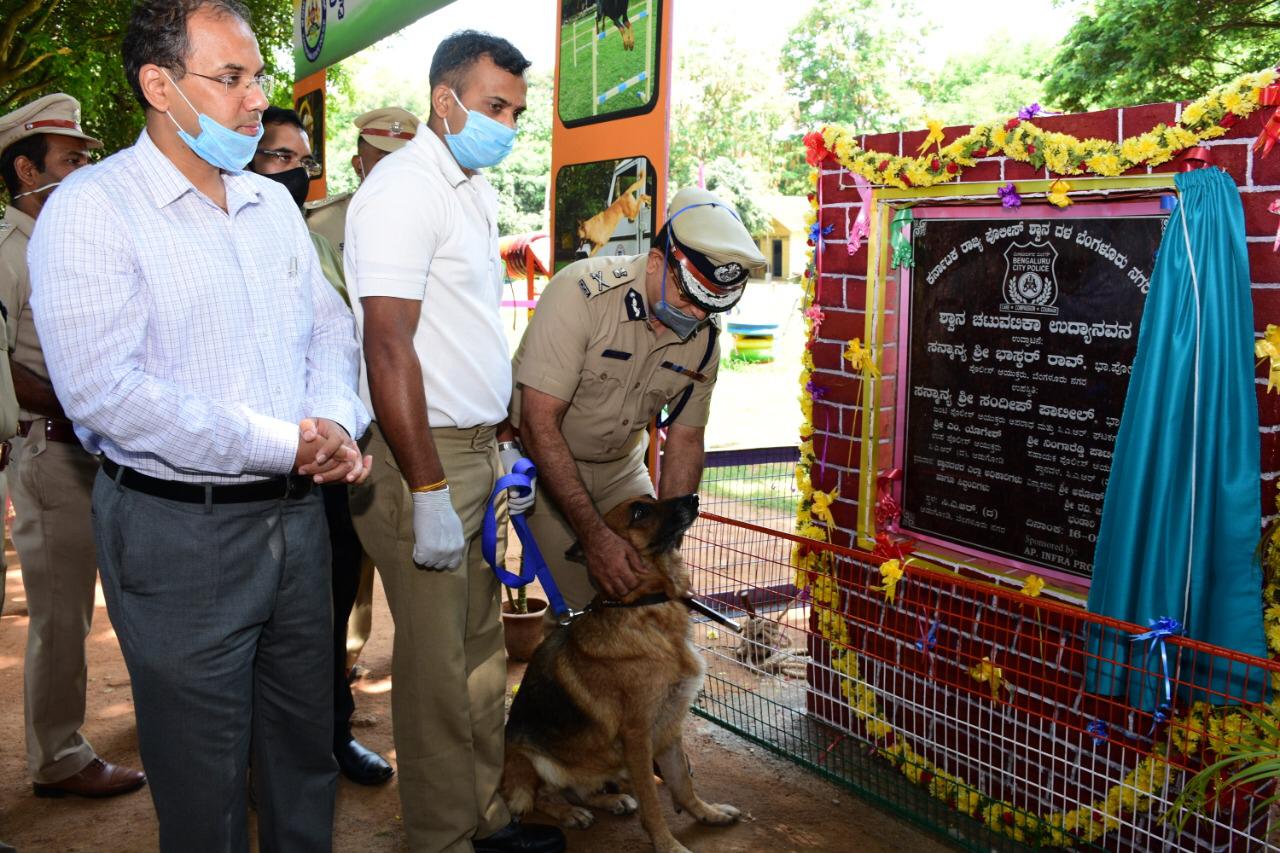 Also, more space was needed for the training and well-being of the dogs besides the need to expand to handle the additional dogs that are in line to be inducted into the force.
At the inauguration, the Police Commissioner opened the park and the dogs performed for their boss. By all visible evidence, the dogs love the new facilities.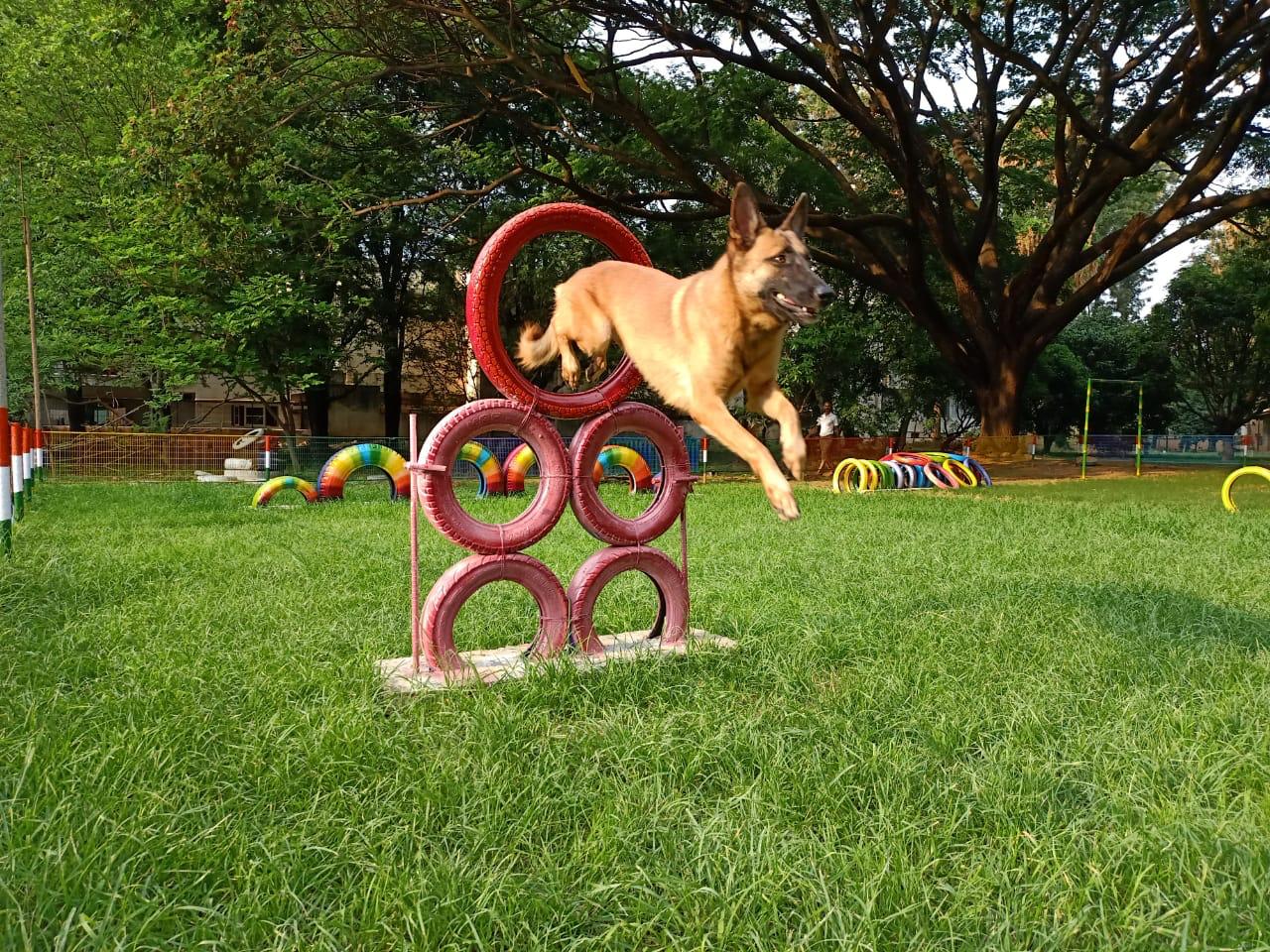 According to sources, about Rs 2.5 crore has been allocated to the dog squad. ACP Ningareddy said that plans are being drawn up for the deployment of the funds.