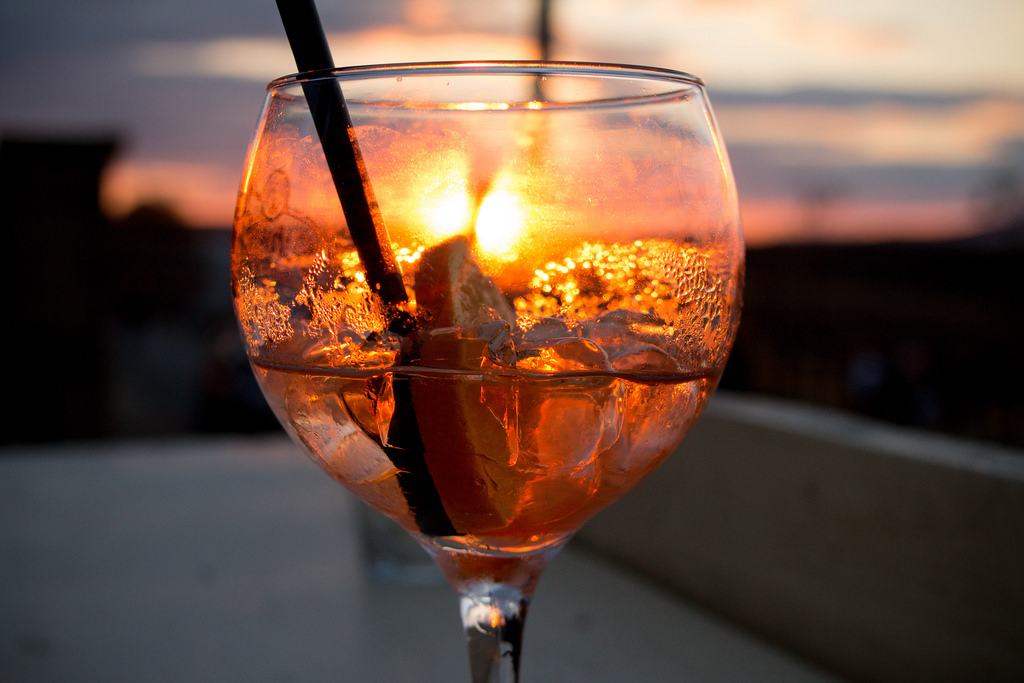 It's balmy and hot. Yes, we get it, we feel it too. Quit complaining. It doesn't help anyone. Try and help the problem instead. The Italian way. A pitcher of spritz might help alleviate the heat. Or at least put you in a better setting.
In the Venice, the summers are much hotter than Bangalore. (Honestly we have some nerve to complain.) But Venice cools down with an Aperol Spritz. Every corner cafe offers delicious respite. Prosecco and soda top a glass of ice cubes. Garnish with a swirl of orange peel.
This cocktail is no-nonsense and that easy to make. The toughest part is the orange swirl. But even that can be dumbed down by using a slice instead.
Aperol bitters give this chilled drink a little edge. Not that it needs it.
https://youtu.be/pagjsocglH4