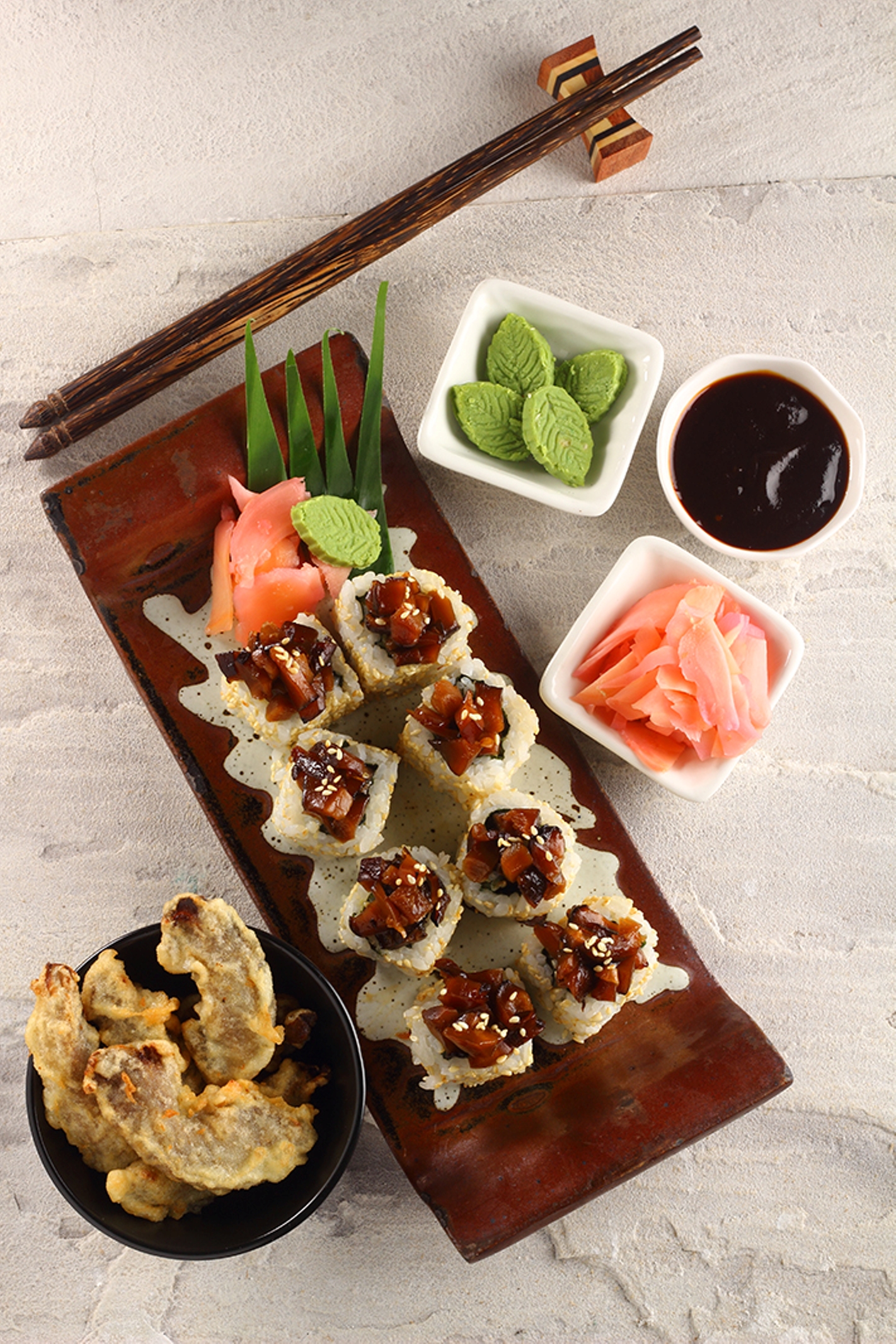 This Valentine's at Shiro there is a four course set menu for Valentine's eve and Valentine's day. The menu offers soups, appetisers, mains and desserts all served along with a bottle of sparkling wine.
The soup source is a Thai coconut soup. Appetisers are shiitake tempura maki, spicy salmon negi, chicken wonton with Sichuan chilli oil and more. The mains include dishes like teriyaki glazed tofu steaks, lemongrass infused chicken with avocado salsa and Javanese spiced grilled chicken. For dessert there is Shiro's chocolate hazelnut.
The four course menu is available for dinner on 13 February and lunch and dinner on 14 February, 2017. The meal for a couple is priced at Rs 4500.
At Shiro.