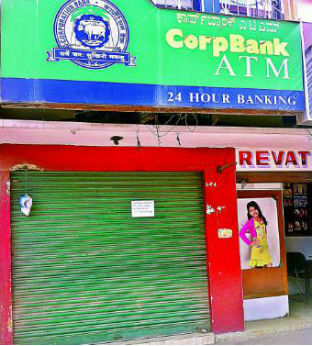 Post the robbery and attack of the woman bank manager in the ATM; the police has shut down 1,027 unguarded ATMs in the city. However, banks are still hesitant on appointing security at the ATMs.
Instead they have approached the Union finance ministry for help in stopping the police from enforcing their notification and insist that providing round-the-clock security for all ATMs in the city should be the responsibility of the police force.
"It's a law and order issue. Why should we hire private security? How will it help when the guards are unarmed, don't even carry lathis or guns," a senior banking executive said. "There are lakhs of ATMs across the country. Once we begin to provide security here, other states will demand it too. The cost will run into hundreds of crores," he added.
He maintained security could be upgraded by installing alarms and CCTV cameras outside the ATMs, with an alarm buzzer connected to police stations. Except it may be the last thing, our police, overstretched and underpaid, want.
Reproduced from Deccan Chronicle
Explocity adds: The article quotes a bank executive complaining about the high cost of ATM security guards as about Rs 25,000 per month per ATM (not verified by Explocity).