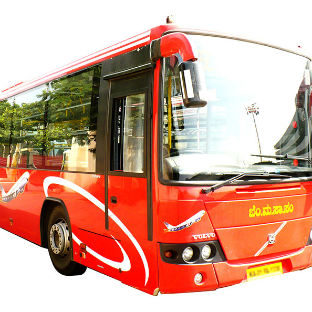 The BMTC has introduced too many stops along the airport route. The journey time by buses have increased by 20 minutes and airport passengers risk missing flights.
Since BIA became operational, Vayu Vajra buses have been the preferred mode of transport to reach the airport. They are reliable, they reach on time, at a reasonable cost. The service is so popular that they have 62 schedules to the airport from different destinations in the city. 6000 commuters use this service everyday. BMTC makes a profit of Rs 20,000 per trip.
A passenger who boards the bus for the short trip pays anywhere between Rs 15 to 20 whereas an airport bound passenger pays a minimum of Rs 200. By introducing new stops BMTC may have increased the number of short trip passengers but they may have lost out on the airport crowd.
However, the BMTC PR, Dastagir Shariff said that he does not feel Vayu Vajras have too many stops and if any one complains, they can approach him and action will be taken.
Source: Bangalore Mirror