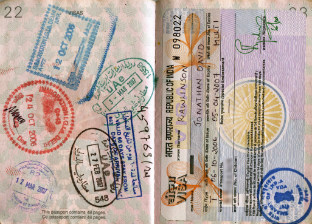 The Visa-on-Arrival facility for tourists will now be available at four more international airports across the country, including Bangalore, besides the four existing metro cities.
"The Home Ministry has issued orders extending Visa on Arrival (VoA) facility to four more airports at Thiruvananthapuram, Kochi, Hyderabad and Bangalore with effect from August 15," said a senior Tourism Ministry official.
Currently, the facility is operational at four international airports in Delhi, Mumbai, Kolkata and Chennai.
Visitors from eleven countries including Japan, New Zealand, Singapore, Vietnam, Cambodia, the Philippines and Myanmar are eligible to get VoA facility.
The visa-on-arrival scheme has contributed to an increase in the number of tourists from these countries and the government was in the final stages of consultations on allowing the facility to citizens of another ten countries, including Germany, France and Russia, said the official. The Ministry has set a target of attracting 12 million international tourists by 2016.
Reproduced from CNN IBN