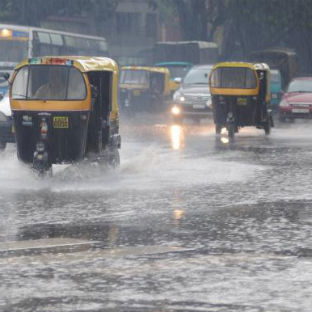 Friday night's 100 mm rainfall damaged many of the city's roads, and left the city with storm water drains and inundation in many low-lying areas. Authorities have approximated the damage to be over Rs 1 crore. The new BBMP commissioner, Lakshminarayana, has gone into action in addressing the effects of the record rainfall.
Lakshminarayana said, "The rainfall was very heavy. Nobody anticipated damage of such an extent. It has left even the city's busiest and most important roads in a bad condition. We are taking all possible measures to restore them."
The BBMP chief also said that instructions have been given to all zonal joint commissioners and chief engineers to ensure that residents don't suffer as a result of such heavy rainfall. Areas like Ejipura, Viveknagar etc, which are low-lying, were severely affected due to Friday's heavy downpour, and chief engineers have been asked to look into how such extensive damage can be avoided in a similar instance in future.
Source: Bangalore Mirror