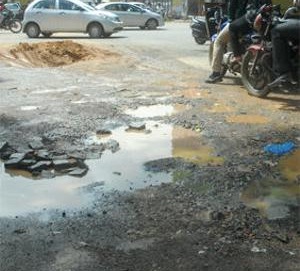 Bangalore district in-charge and transport minister R Ramalinga Reddy said that the BBMP has alloted Rs 400 crore and is expecting an additional Rs 300 crore from the state government, all for the improvement of pothole ridden roads.
The transport minister expressed his dissatisfaction with the BBMP and said that he has requested the chief minister to prioritise Bangalore's infrastructural requirements.
Earlier, the chief minister Siddaramaiah had said that the government is waiting for the rains to stop before they can proceed to the betterment and asphalting of the roads in the city.
Source: Bangalore Mirror
Picture source: Bangalore Mirror