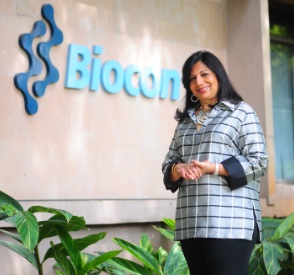 Biocon Ltd's subsidiary Syngene is collaborating with US-based Baxter International Inc to set-up the Baxter Global Research Center (BGRC) at Syngene, in Bangalore.
Syngene is Biocon's contract research wing while Baxter is a global pharmaceutical company and the partnership will focus on research and development of medical products and devices.
A team of over 100 scientists from various disciplines will be stationed at this dedicated centre in Biocon Park and will focus on product and analytical development and preclinical evaluation in parenteral nutrition and renal therapy.
Apart from the obvious benefit that Bangaloreans stand to gain from the BGRC, fact is that this also opens up avenues for a lot of jobs in the scientific, R&D and medical fields, in the city.
Kiran Mazumdar Shaw, Chairperson, Biocon, stated, "Biocon is pleased to partner with Baxter through its research services arm, Syngene. We share a common vision with Baxter, focused on developing pharmaceutical products that advance patient care worldwide and this new research centre will be a significant step towards enabling that objective."
Source: Business Standard