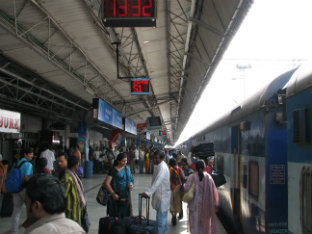 The Bangalore Metro Rail Corporation Limited (BMRCL) has claimed that it has placed systems to check pollution, notwithstanding complaints in areas where the Metro construction work is in progress.
BMRCL, sources said, has entrusted the work of 'Baseline Environmental Monitoring' along the alignment of the project as per the environment management plan in the environmental assessment report to Ramky Enviro Engineers Limited. In a recent presentation made at a meeting organised by the Centre for Sustainable Development on pollution, BMRCL claimed it has in place a monitoring programme, which is as important as preventing pollution.
Noting that the monitoring programme can serve as an indicator to any deterioration in environmental conditions, sources said, it will also help evolve mitigation steps to safeguard the environment.
BMRCL maintains that among the measures it has taken to check pollution, ambient air samples are being collected for 24 hours and analysed for Suspended Particulate Matter (SPM), Respirable Particulate Matter (RSPM), Oxides of Sulphur and Nitrogen (SOx and NOx), using high-volume dust sampler. The results are compared with Central Pollution Control Board standards.
Officials cited several remedial measures to control particulate matter levels. "We have in place scientific site clearance for areas that need excavation initially. This will reduce the dust emission from unused areas which are being vegetated by growing temporary ground cover plants or flower beds," an official said.
Watering of sites during work is done at regular intervals so as to reduce emission of dust during construction, sources said, adding that the Corporation had also instructed its partners in implementation on procedures to be followed during loading and unloading of material.
Source: Deccan Herald