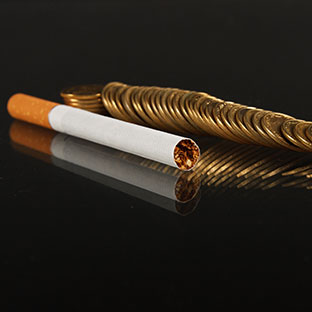 Expecting a hike in cigarette prices soon, retailers and traders across the city have been telling smokers that there is little or no stock, in order to sell cigarettes at a higher price, or hoard them to sell later when the prices are officially hiked up.
Most smokers reported that their preferred brands are being sold at least a rupee more than the actual cost and in some cases, Rs 2 more than usual.
Sources from the industry though, claim that the hike is a result of plain speculation and misinformation. There has been no official statement or information from the industry regarding the matter.
Source: Bangalore Mirror