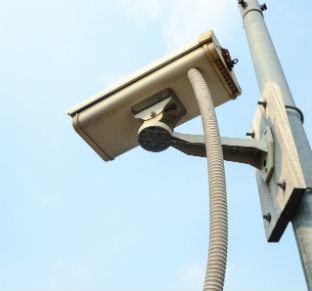 The next time you try to jump a red signal or ride on a pavement when a traffic cop isn't in the vicinity, think again.
In a few months, Bangalore city traffic police will be able to watch at least 275 traffic junctions in the city from one control room. With a huge video wall at the control room and high-end cameras on the roads, they can even zoom in on the offender's face. The Traffic Management Centre (TMC) being set up will take enforcement to a new level altogether.
How does the centre work? Cameras placed across the city will beam live images to the TV wall of the TMC. Around 40 cops will analyse the data in real time. If there is a traffic jam, the TMC will be able to guide officers on the ground to divert vehicles. It will also coordinate during emergencies, like convoy movement. Its primary job will be to book offenders.
Bangalore is famous for its traffic snarls and violations. 60% of offenders in the past two years have been booked on the basis of CCTV visuals at traffic junctions. While it's still early days to assess the efficacy of the new centre, the department must ensure high quality cameras are used if it wants to rein in errant drivers.
Reproduced from The Times of India