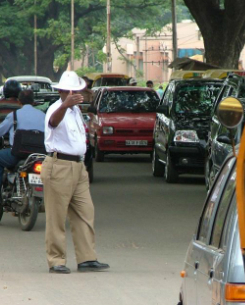 A number of accidents have been recorded as a result of druken driving after mid-night hours. Police have therefore decided to extend patrols on drunken driving till 4am.
Prior to this decision, checks would start from 9pm to midnight. City police commissioner Raghavendra Auradkar told sources they will extend the checks.
"Riders and drivers hitting the road in an inebriated condition is a worrisome trend. Our recent investigations show that these revelers take the road after midnight and sometimes meet with fatal accidents or kill somebody," he said.
"The new timings of checks against drunken driving will be implemented at the earliest," he added.
A senior traffic police officer add "Nothing can be achieved without adequate manpower. We need at least 1,000 more police personnel, particularly to man traffic. If this is done, the new measure will definitely work and yield desired results," he said.
"The timings of traffic signals will be revised and scheduled as per traffic density. Soon, we'll install more CCTV cameras at public junctions and vital CBD roads," Auradkar said.
Source: The Times of India