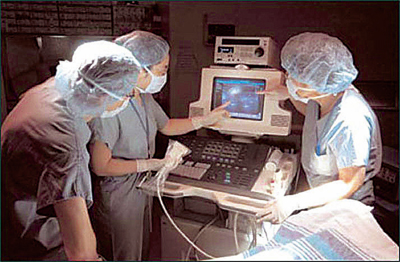 Technology in operating rooms, radiology departments and laboratories saves lives, but it also contributes to a substantial proportion of errors. Alarmingly, serious errors in software programmes coded into various medical devices have either resulted in patients suffering severe injuries or event death. The irony couldn't be greater — killed by the every devices meant to sustain life.
Medical negligence is a term that is loosely bandied around every time a doctor loses a patient, a medical procedure is bungled or a patient develops complications. Increasingly, doctors, paramedical staff and even hospital property are targeted by relatives or friends of a patient when something goes tragically wrong.While human error is human nature, what goes largely unnoticed is the failure of medical devices.
While it is common for automobile companies to recall their products to fix technical glitches, the trend of companies that manufacture medical devices recalling their products due to technical glitches, is now on the rise. According to experts in the programming industry, in 2012 alone 49 devices were recalled globally for various technical glitches, the biggest-ever recall in medical history. Most of these equipments were used to treat patients with life-threatening conditions —cardiac patients, haemophilia patients, neurological disorders among others.
Source: Bangalore Mirror (text and pic)