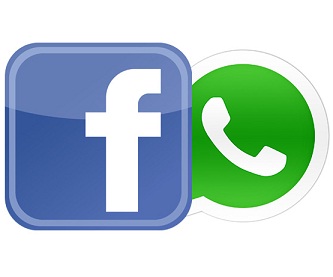 WhatsApp, the communication app that has over 450 million users (around 70% active on a daily basis) has been bought over by Facebook Inc for $19 billion. While some reports suggested that the transaction was set to happen at $16 billion in cash and stock, the final number that surfaced at the close of the deal was $19 billion.
Industry experts say that it goes to show Facebook acknowledges WhatsApp as a medium that has a large number of users and a force to reckon with on the social media platform.
"Facebook obviously felt threatened and wouldn't stop at anything to overpower anything they see as a threat," said Maheshwara Reddy, a senior software engineer at a mobile and electronic goods giant.
"It's a fact that people prefer going to different sources for different things. For Email, we head to GMail, for pictures, we go to Instagram or Pinterest and for messaging, it's WhatsApp. Despite having all these features and so many users, Facebook didn't have control over share of usage of these features. After their acquisition of Instagram and now WhatsApp, they can claim to own platforms that have a large share of usage in their respective fields," said Kashi Rao, an independent financial consultant.
Source: Various