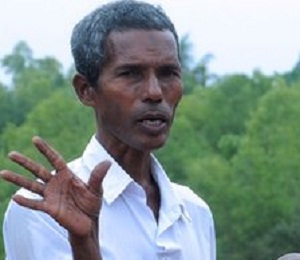 Harekala Hajabba, from Dakshina Kannada district, is a fruit vendor who built a school in his village with the help of his meagre earnings. Today, he is one among the 58 to win the Karanataka Rajyotsava award, 2013.
Hajabba set up a primary school in 2008, followed by a high school in 2012.
Unlike selections in the past, the list of awardees announced on Wednesday is unique. The common man who achieved something remarkable has made it to the list. And so have several from the Ahinda category of backward classes, dalits and minorities whom, Mr Siddaramaiah considered, his potential support base.
A panel headed by Jnanpeeth award winner, U.R. Ananthamurthy selected the nominees from 2,500 applications received by the government. Chief Minister Siddaramaiah will present the awards to the winners when Karnataka celebrates its 58th state formation day on November 1.
Film actor Girija Lokesh and scientist Dr K.P. Rao who developed Kannada language software are also winners of the award.
Reproduced from Deccan Chronicle
Picture source: bbc.co.uk