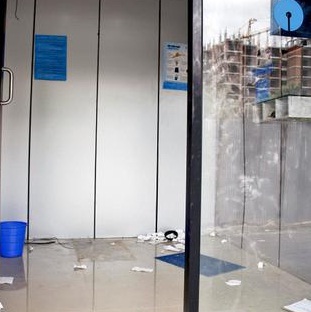 Not wanting to draw undue attention towards them by cutting the ATM open and taking the money, a gang of seven masked people decided to carry the ATM with them in the early hours of Tuesday, June 18 in Dwarkanagar (Bagalur Police Limits).
The ATM (belonging to the State Bank of India) was adjacent to the bank, but there was no security guard deployed to thwart the actions of the miscreants.
They came in a Tata Sumo. One of them stayed in the car and another kept guard outside, while five of them entered the ATM, disconnected the CCTVs' power supply, unplugged the ATM and carried it to the car. A CCTV camera installed outside has captured the images of the masked gang.
The bank has reported to the Bagalur Police, the theft of Rs 24 lakh and the machine.
This is the second reported case of ATM thefts in the last seven days.
Source: The Hindu