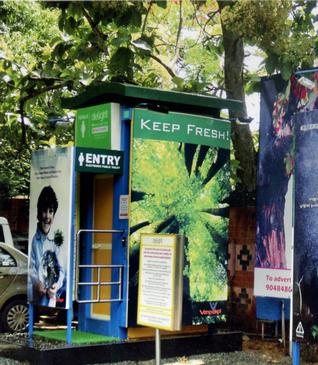 Bangalore will soon have e-toilets, with slot machines, for a rupee, giving you access to plush toilets, if the BBMP's plans are realised.
"Users have to have insert one rupee coin in the slot before entering the toilet. The toilet will be fully automated and will flush automatically before and after use," Mayor BS Satyanarayana told sources on Friday.
He said a couple of e-toilets had been installed near RV College. "We want to introduce e-toilets at 100 locations at selective places on a pilot basis. If viable, this facility will be extended to other areas.''
e-toilets aim at redefining the urban public sanitation landscape by providing quality sanitation.
The service provider selected for the project has been demanding that the BBMP pay Rs 4.5 lakh for the installation per toilet. But the BBMP wants the contractor to put in the money and realise the investment by way of the access fee and advertisement revenue.
Reproduced from DNA
Picture source: The Hindu