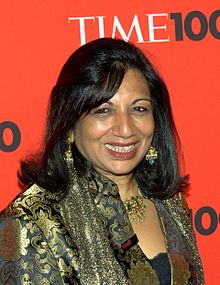 The annual list of "Heroes of Philanthropy", compiled by Forbes Asia, features 48 people from Asia -Pacific region, including China, Singapore, Hong Kong, Indonesia and others.
Forbes listed Biocon's founder and chief Kiran Mazumder Shaw as one of the "most notable givers". Forbes said she is working to improve cancer care and has pledged to give away 75% of her wealth.
Other Indians on the Forbes list are...
Shobha Developers' Chairman Emeritus PNC Menon, who wants to give away half of his estimated $435 million fortune through his family trust, Sri Kurumba Trust.
HCL Technologies Vice Chairman, Vineet Nayar, who gave away $24 million to a charity Sampark, to develop schools, fund social ventures and expand water supply.
Entertainment mogul, Ronnie Screwvala, co-founder of UTV and MD of Disney India, plans to spend $180 million over 5 years to uplift 1 million Maharashtrian villagers.
Source:Bangalore Mirror