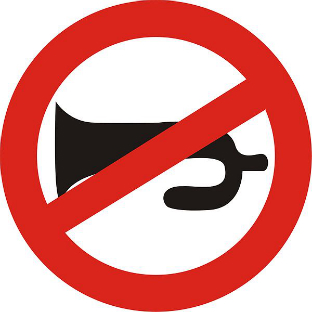 City police have decided to act against motorists who add to city-noise by loud honking.
Close to 900 cases against such offenders have been booked. This is an initiative to convert a few stretches in Bangalore into no-honking zones. The traffic police, together with the Karnataka State Pollution Control Board, have decided to monitor cars that honk above 65 decibels.
The initiative follows several appeals from various quarters to reduce noise emission in areas with a large number of schools and hospitals.
"Honking is not an offence, per say. It is meant for safety purpose. However, it is absolutely offensive, when some impatient motorist uses it against other drivers or pedestrians in an autocratic manner. The motorists must be judicious and not create a ruckus," said Additional Commissioner of Police (Traffic and Security) B Dayananda.
Traffic can get congested in certain pockets of the city, but by merely honking one can't get out of it.  "People must think twice about the inconvenience they cause to nearby hospitals, residences, public places and other establishments," he added.
According to Central Motor Vehicle Act, while first time offenders can be fined up to  Rs 100, the driving licence of repeated offenders can be recommended to RTO for cancellation.
Earlier, the traffic police had even set up traffic camps across Bangalore City to dismantle high decibel horns and silencers with the help of authorised mechanics.
Source: Deccan Herald