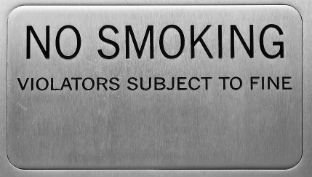 KSRTC's vigilance squad has fined 4,889 passengers caught smoking inside main bus terminals like the one in Majestic or the Mysore Road Satellite Bus Station.
A fine of Rs 200 has been charged which has enriched the corporation's coffers by Rs 9.81 lakh in just the last one month. This is the highest amount collected from any public place in the city.
According B.N.S. Reddy, director (security & vigilance), KSRTC, who has strictly implemented the law to make KSRTC bus stands smoking-free zones, the anti-smoking drive is aimed at making KSRTC bus stands healthy places.
"My concern is about the health implications to passive smokers who pay for the fault of others. Every day lakhs of people visit our bus stands. Smoking inside the bus stand makes the whole atmosphere unhealthy," he says. He adds that the public in general has approved of the measures being taken.
Reproduced from Deccan Chronicle