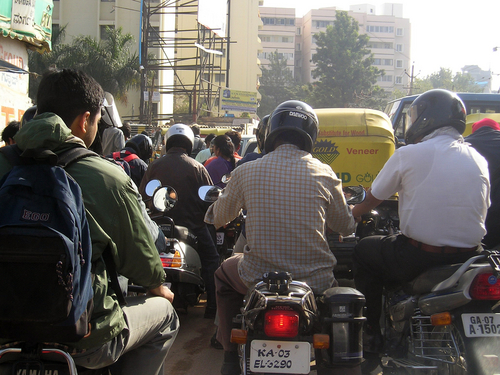 It would appear that we can now claim another similarity between Bangalore and Singapore - a tax to drive in the centre of the city.
(Following excerpted from the New Indian Express)
Bangalore's Directorate of Urban Land Transport (DULT) is planning to implement a 'congestion tax' for vehicle owners to ply on certain key roads across the city. A congestion tax is common in several western cities, Singapore and Dubai and the DULT expects it to de-congest Bangalore roads too.
Congestion has a number of negative impacts. It slows the traffic down, causes pollution and results in road rage and an overall unpleasant commuting experience.
Roads that have been listed for the pilot implementation may include Old Airport Road, Old Madras Road and JC Road, among others. The price, timings and the date of implementation hasn't been fixed yet.