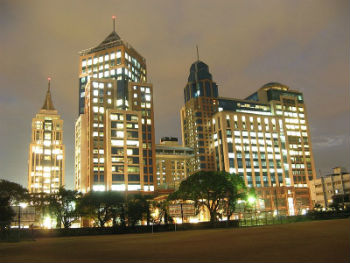 Your dream flat in Bangalore's tony areas is set to leave a bigger hole in your bank account. The new market-based guidance value for property registration came into effect on Monday, pushing up the land cost by 30%-50 % in 90% of Bangalore city areas to 100% in the rest.
UB Towers on Vittal Mallya Road is the most expensive property in Bangalore, followed by Raj Bhavan Road, Commercial Street and Sankey Road.
The value of the property at UB Towers has been pegged between Rs 20,150 and Rs 20,350 per sqft. And properties on the outskirts of Bangalore North taluk cost about 1% of that - Rs 250 per sqft, making them the cheapest in the current revision.
The revision is expected to increase the government's revenue by Rs 1,500 crore, taking it closer to the Rs 6,700-crore mark in the 2013-14 financial year.
For the first time, the registration of houses and villas in the gated neighbourhoods has been included with the guidance value that ranges between Rs 500 and Rs 1,000 per sqft.
Source: DNA