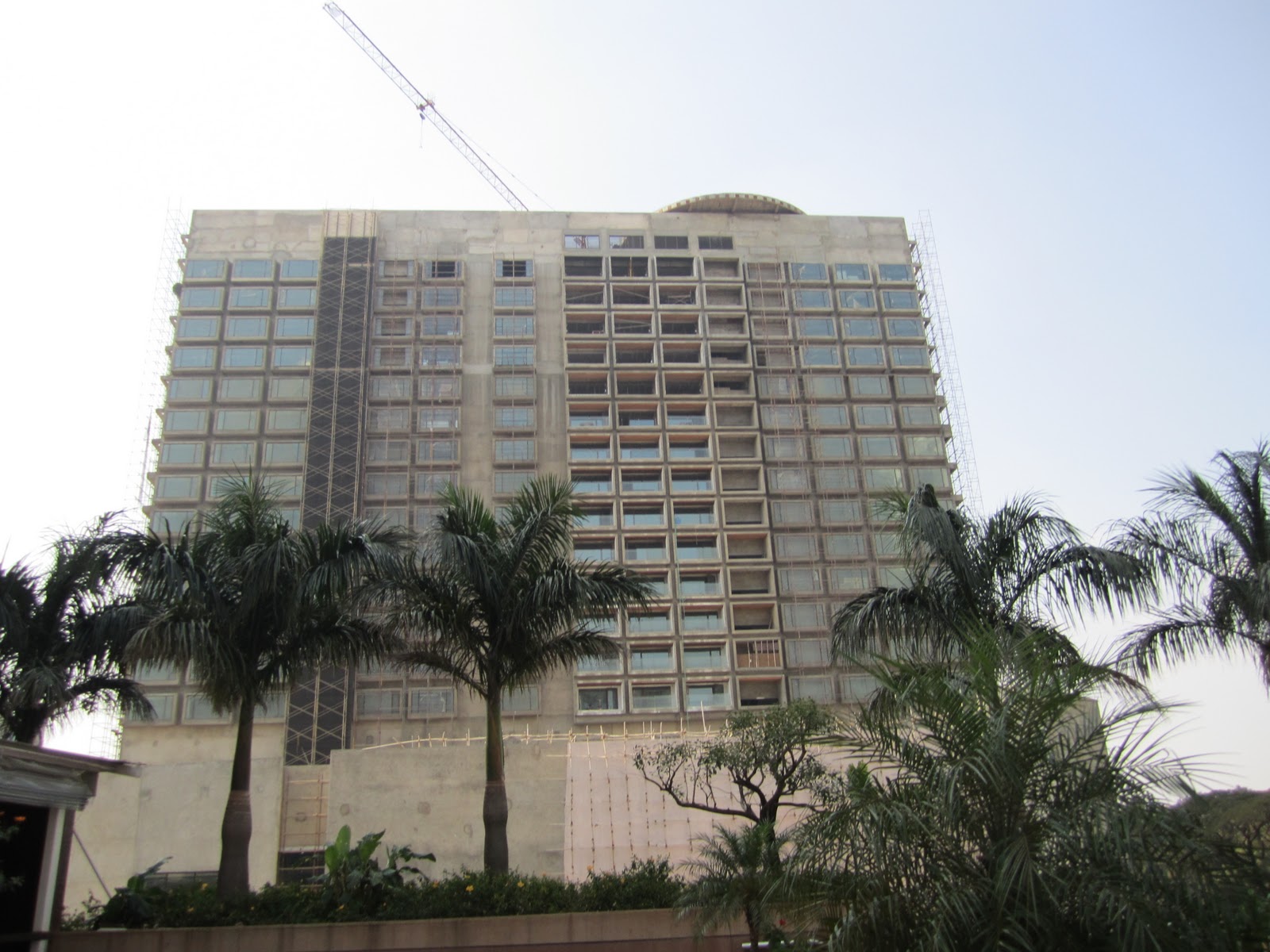 Parts of the external cladding of the yet-to-be-opened J W Marriott Hotel located at Coffee Day Square came crashing down on Monday evening, creating panic and causing a traffic jam at the junction and on Vittal Mallya Road.
To ensure the safety of those heading towards the Central Business District, the traffic police diverted vehicular traffic through U B City to reach Kasturba Road.
According to the police, around 20 aluminium sheets fell on the road as a result of strong winds. The rivets securing them may have come loose, the police feel. Fortunately, there were no casualties.
While a crowd gathered nearby, some persons employed by the developer tried to cover the building with a mesh.
The traffic police blocked the stretch from Siddalingaiah Circle to Grand Circle and diverted vehicles to different routes. No one had come forward to lodge a complaint, the Cubbon Park police said. Fire force personnel who rushed to the spot blamed the developers for not taking adequate safety measures. Normal traffic was not restored till 8 pm.
Source: Bangalore Mirror