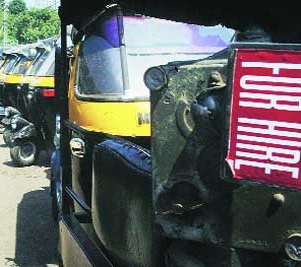 In a bid to improve commuter services, security and location identification in the city, the BBMP has proposed to install GPS (Global Positioning Systems) on 20,000 Autorickshaws across Bangalore. BBMP officials have been training auto drivers about the system that includes an emergency helpline that directly connects to the police, an automated bill generation system and route maps and directions around town.
The GPS will provide real-time display of the autorickshaw's location, movement and provide information such as driver details and speed. The automated bill generation system can also provide passengers with a printed invoice of their journey.
In case a passenger feels that an auto driver is going off-course or if they sense any threat or danger, they can press a panic button that will send an emergency signal to the police who will be able to track the autorickshaw.