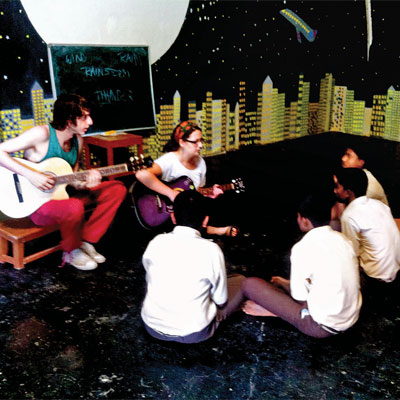 Bangalore has always been a hot-spot for students from across the world. However, the city is fast emerging as a popular choice when it comes to internships, short-term projects and consulting jobs. What's interesting is that the projects and jobs that foreign interns take up are not only related to computers and technology. They take up music, photography, acting, voice-overs, radio, theatre and a number of other creative jobs.
19-year old James McGraw from England says, "It is unusual to find placements like this in other parts of the world. Bangalore offers some great volunteering opportunities for young people, which are hard to come by in other cities."
Journalists in waiting Megan Oliver and Millie McLuskie, both 19, are working as interns with a city-based national daily. They have taken the job up as they feel working in Bangalore will enhance their credentials. McLuskie said, "It has been a unique and worthwhile experience working in a foreign establishment."
Source: DNA