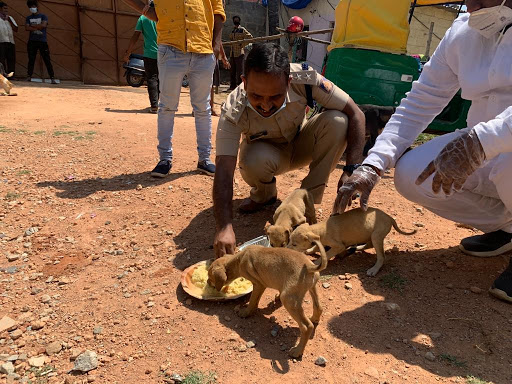 On a visit (today 15 April 2020) to the Bangalore Police dog squad -- a story about which follows - we learned of the efforts by the Bangalore Police to locate and save Bangalore's beloved stray dogs from starvation.
The lockdown and the closing of the restaurants, particularly street food vendors, has left the hundreds of street dogs without a source for food.
On his way home from work, Assistant Commissioner of Police Ningareddy B Patil of the Bangalore Canine Training Centre saw a few stray dogs wandering weak and hungry. "Since all the restaurants and shops are closed, the dogs are not getting food. So I started a food drive," he told Explocity.
Patil said that the sight of dogs crawling under the many parked buses and lorries, without the energy to move, was heartbreaking. 
Yesterday, 14 April 2020 Patil and his team of volunteers went on a food drive to feed over 300 strays in the city. The dogs of Indiranagar, Domlur, HAL and Ulsoor areas were all looking impoverished and dying because of lack of food. "BDA complex in Indiranagar was a main source of food for the dogs," he said.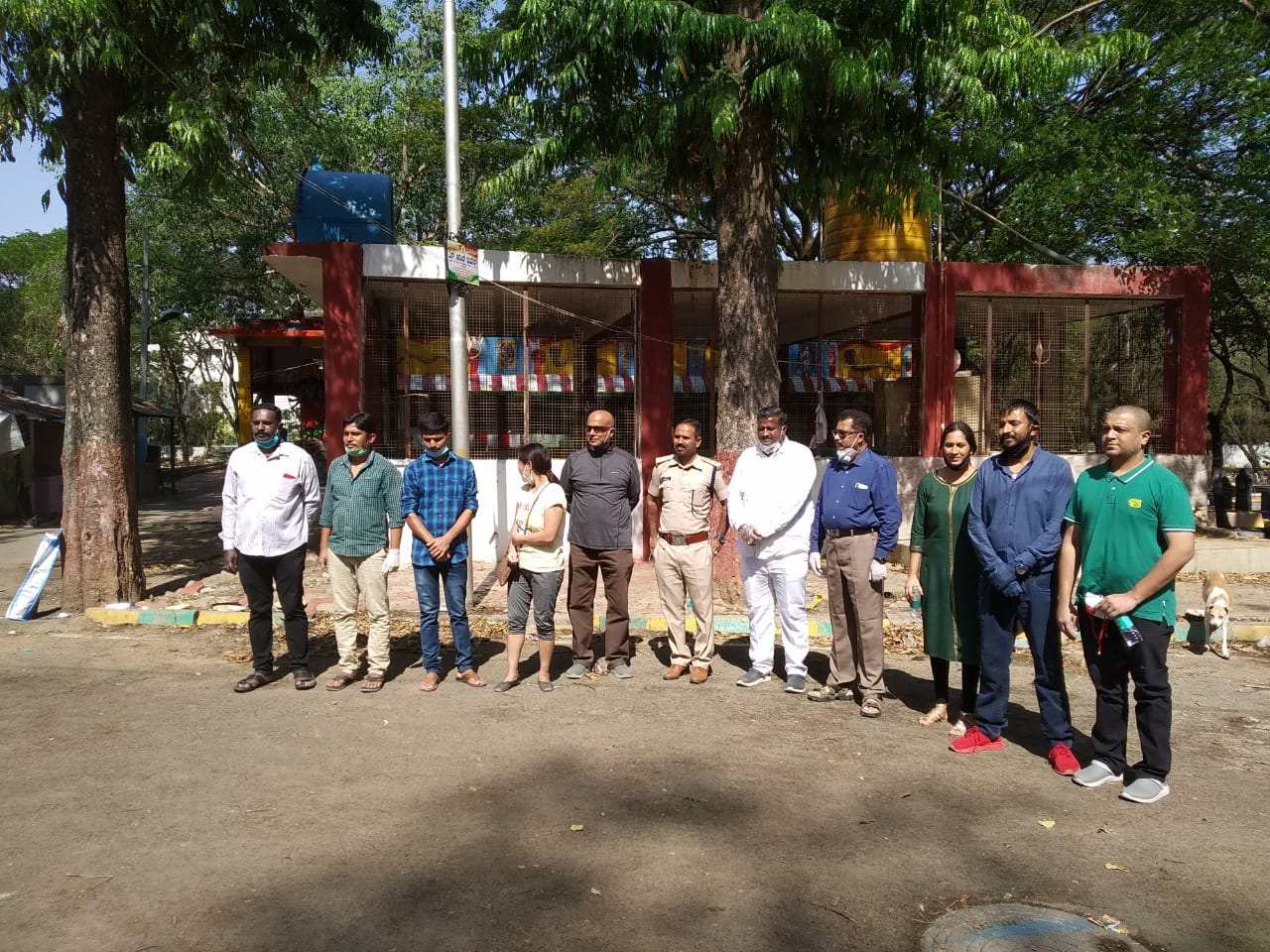 After this successful run in Bangalore's East Division, Patil says the plan is to now start a drive in Bangalore South as well. Dogs of Yelachenahalli and Basavanagudi will have some respite.