On the suggestion of Mr Bhaskar Rao, Commissioner of Police, Explocity spoke to DCP, Dr Sharanappa about the challenges the police face in the frontlines of the war.
Dr Sharanappa is Deputy Commissioner of Police (East - which is a huge area of the city and includes critical parts of central Bangalore). We spoke to the DCP to get a view of the battle from the trenches, to get a sense of what they police face every day in a task for which no one in the world came prepared.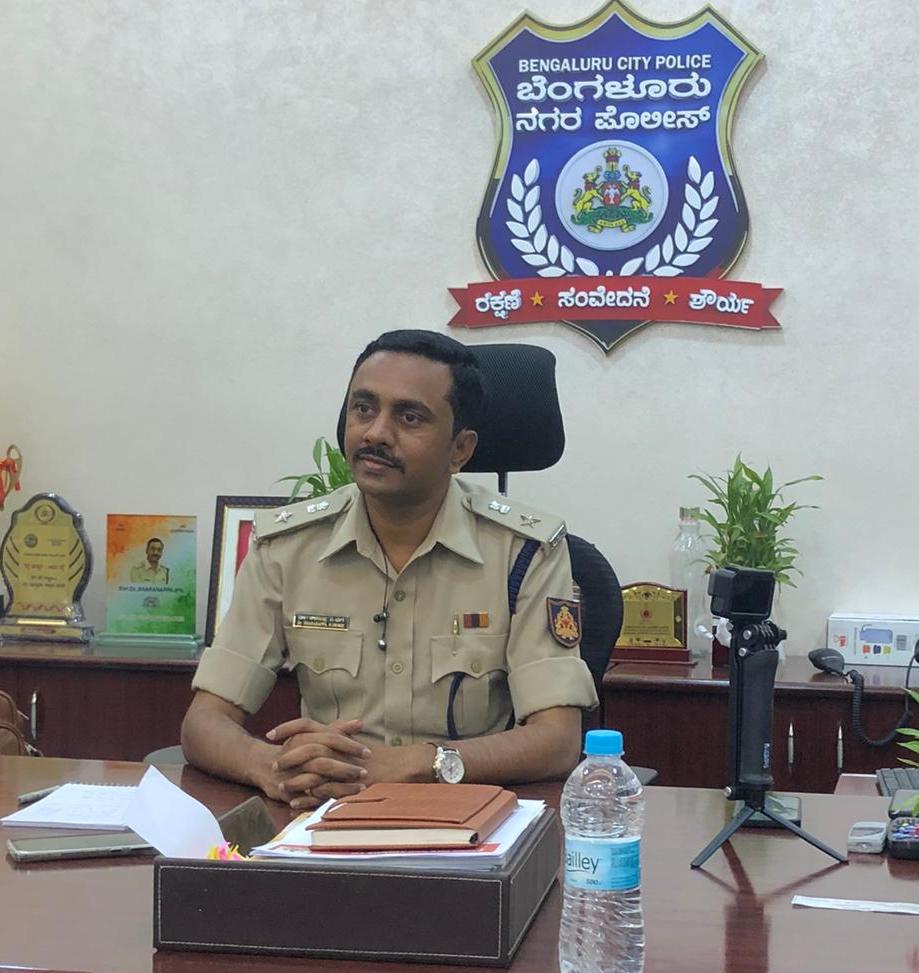 Not many appreciate that in the frontlines of the war, the police have the worst gig. They are less prepared -- in terms of gear and mentally -- than the medical fraternity. They have to persuade a city of millions to stay home for weeks.
And all this with only the notion that the scientists are getting it right.
We are sure that whatever Dr Sharanappa said for his jurisdiction represents every other police station, officers and men in Bangalore, all of whom we found -- no matter which police station we visited -- are visibly motivated and have come together, ready to work 24/7.
For example, when we asked one of Dr Sharanappa's colleagues, Kathyayini Alva, (an Inspector of Police working in the department that issues "curfew passes"), if she was not exhausted by the mammoth task of handling thousands of applications a day, she seemed genuinely puzzled by the question. "Tired?" To wit, Alva seemed like she was fully charged and couldn't wait to get back to it.
We exhort our readers -- we usually don't exhort -- to watch the video and get a feel of the challenge, the lack of self pity and the honesty of purpose that Dr Sharanappa conveys. And as we said before, he is representative of every other police person in the city.
We moved a particularly evocative section of the interview up front and out of sequence. 
In the next few days, we plan to speak to the Inspector of Police, G Shivaprasad -- who Dr Sharanappa refers to in his interview -- to get an on-the-move view of a few hours on the road. Watch this space.
(Dr Sharanappa is a PhD in Genetics and Plant Breeding.)