I think it is a travesty that such an unusual culinary talent should find himself short of money in a time when the one thing Bangaloreans are doing is ordering food in volume. 
When Ali Baba (the popular MM Road Arabic restaurant) closed, it left its chef Fayaz in a quandary. 
Ever since the pandemic, Fayaz — a great chef and an extremely nice guy — has been out of work. Funds are short in the family and Fayaz has had to take the difficult step of taking his son out of high school until he can afford to send him back.
With his income affected, Fayaz needed another gig. So he turned to what he knows best — cooking. Unwilling to fall victim to the downturn at large, Fayaz busted out the pan and ladle and started to cook up a mean falafel.
So I write this to help popularise Fayaz and his kitchen — not only because Fayaz could use all the business he can get, but also because his food is downright tasty and his kitchens are safe.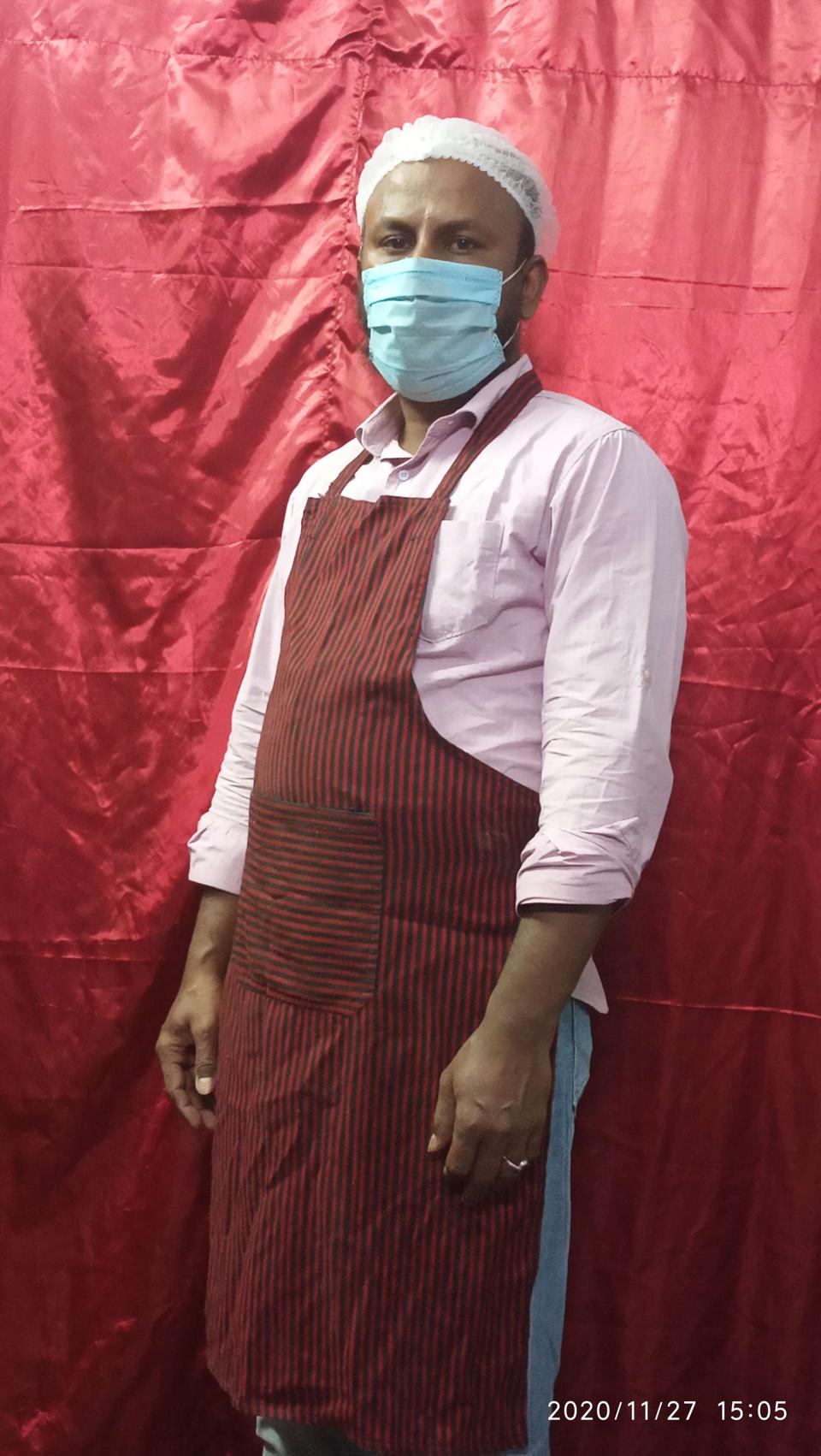 Fayaz has an open offer to move to Bhatkal in North Karnataka and start a restaurant there specialising in the local cuisine. But he wants to stay in Bangalore. He says moving to Bhatkal could be good for him financially, but he wants to secure his children. His daughter is currently in her first year of pre-university. But sadly, he has had to pull his son out of high school as funds are short.
Ali Baba was one casualty of the pandemic that upset a number of residents of East Bangalore. To many, this MM Road restaurant was more than another Arabic restaurant — it was an authentic Arabic restaurant.
And it built its reputation on its food.
Fayaz now cooks the dishes that the Ali Baba customers came to love, right in his home. 
Quality begets respect and people who know, respect and enjoy Fayaz are rallying around him to popularise his work and help him build his business. 
What makes Chef Fayaz special?
For one, his food is authentic "Arabi" food. 
Fayaz learned his craft starting as an assistant in a restaurant in Dubai. He then moved to Bangalore and trained with his brother-in-law, who was the previous chef at Ali Baba.
Fayaz was Ali Baba's head chef for the past eight years, bringing to his job, his knowledge of Arabic food.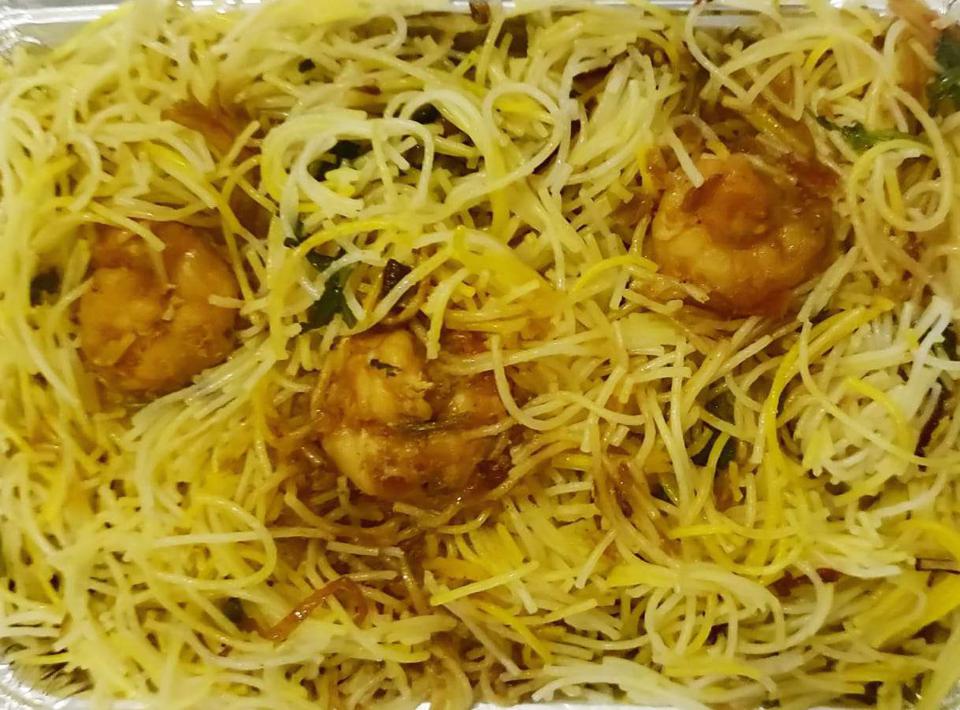 Arabic food is not as spicy — or as masala obsessed — as Indian food. And indeed, there are some ingredients that are common to Indian cuisine — earthy spices like cumin and coriander, with sesame seeds.
But what gives Fayaz's food that distinctive Arabic taste are ingredients that are characteristic of Arabic food — like parsley, za'atar (a blend of savory dried herbs like oregano, marjoram or thyme), smoke powder imported from Dubai (smoked hickory wood, essentially from American cuisine), cracked wheat and olive oil.
Fayaz may be as skilled at cooking as an Arab master chef but he knows that the Indian palate is not always culturally adaptable and needs everything to be spicy.
So you can order off the menu, in which case, Fayaz will cook the food authentically, or ask and he will make it as spicy as you like. His most popular dishes like the shawarmas have both "regular" and "spicy" variants.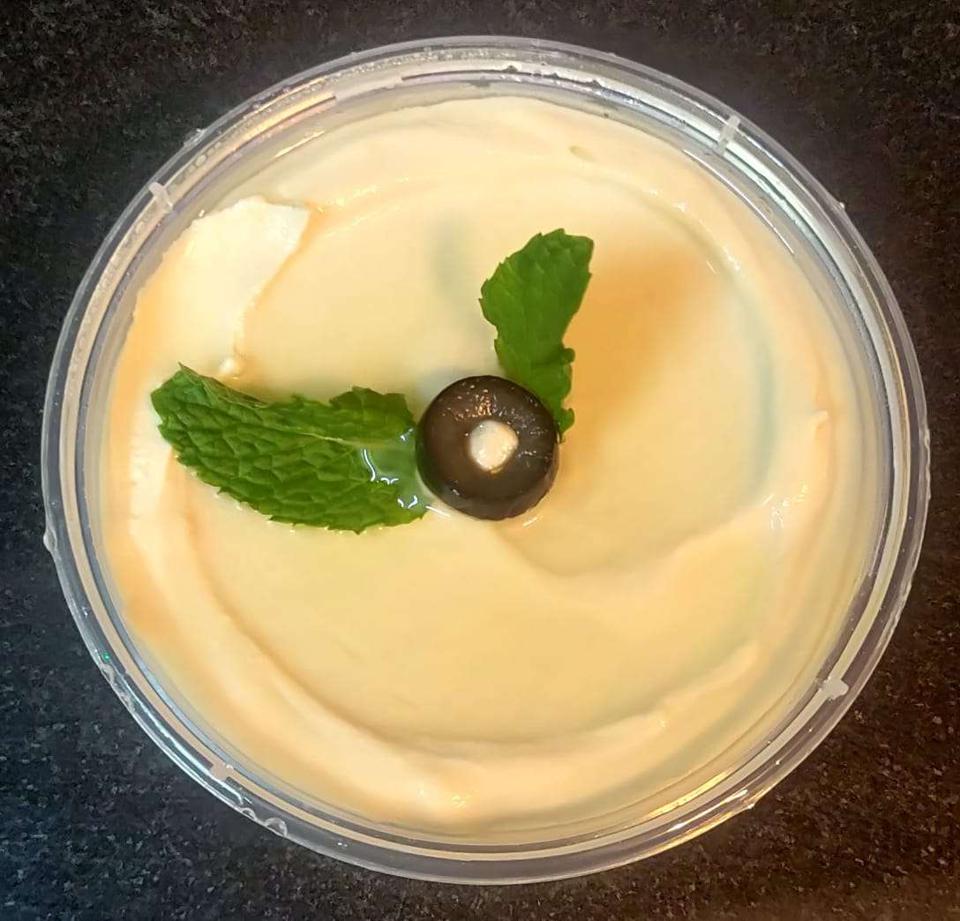 As a vegan, I'm quite aware of the irony of recommending Fayaz's food — but his Falafel Wrap With Hummus, Mutabal (a smoky, roasted cousin of Baba Ghanoush) and Tabbouleh (a refreshing salad that contains parsley, mint, lemon and olive oil) are my favourites and are to be recommeded. Others I know speak glowingly of his Chicken Kabsa and Chicken Kushari. 
Cooking right in his home means Fayaz can take every care to ensure that his kitchen is thoroughly sanitised and COVID-safe, which makes me comfortable enough to make Fayaz a habit. It also helps that this food is attractively priced. Here's proof:
Chicken Shawarma: Rs 80
Fattoush: Rs 135
Arabic Dajaj Kabsa: Rs 210
Mutton Shaiya Biryani: Rs 240
Jordanian Mahalabiya: Rs 85
His menu is nine pages long but he will message it to you.
All deliveries are made personally as far as possible, but when he has too many orders, he might just ask you to Dunzo it. Order more than an hour in advance if possible — he needs the time to prep his dishes.
To order, call Fayaz at +91 74115 83978.
___
Aman Mahajan is a jazz pianist, composer and a resident of Cooke Town. He is a music teacher and principal collaborator with singer Radha Thomas, also a Cooke Town resident. A committed vegan, Mahajan has been a happy consumer of Fayaz's Falafel.