The menu was a full four pages long. It featured soups, salads, appetizers, sushi, dim sum, stir fry, curries, rice and noodles.
And this is where the resemblance to a standard pan-Asian menu ended — this was Shiro's All-Vegan Menu. Featuring "mock duck".
Shiro — for those new to the city — is a Japanese / pan-Asian restaurant, located in the tony UB City. Bangaloreans will know that a vegan menu at Shiro is, quite literally, something to write about.
And fellow plant eaters will know — painfully — that a vegan menu in India is a luxury. It is typically no more than a card, separate from the regular menu, notifying you of the few available vegan items at the restaurant. Flipping the card over being futile — we do that instinctively, in the hope of finding extra goodies printed on the reverse — we vegans typically fall to being grateful for what we can get.
So, being asked by Explocity to review a full vegan menu at Shiro does not fall short of complete delight.
Shiro pretty much made sure that we were able to sample it all.
There was Chilli Hoisin Mock Duck, Bang Bang Summer Rolls, Vietnamese Aubergine, Korean Chilli Potatoes, an assortment of Makimono Sushi (spicy California rolls, shiitake tempura, and lots more) and dumplings, dumplings, dumplings. 
We spoke at length with Chef Priyank Chouhan who heads culinary operations at Shiro. Clearly versatile and experienced, Chef Chouhan said that he had created this menu to not just accommodate, but thoroughly satisfy, vegans.
"I had two considerations," he told us, "one, to ensure our food is completely plant-based, and two, that it should be delicious… on par with, or beyond, the rest of our menu." (No argument from us here.)
"Initially when we thought of making a vegan menu, we thought it would be very difficult," he said, "we started with five to six dishes, and added more as we came to figuring out what dishes could be made vegan."
He said he did this without compromising on his distinctive cooking style while experimenting with flavours that could speak to Indian and international palates.
Chef Chouhan leads an interesting life. He is from Indore and now works across the South, and in Bombay, Pune and West Africa — across multiple restaurants and cuisines. He said he started out as a graphic designer. And then came hotel management, by which he worked in the US and India in his formative years. He currently handles Shiro pan-India, Hard Rock Cafe, and beach restaurants in Lagos, Nigeria, as well as a branch of Shiro there.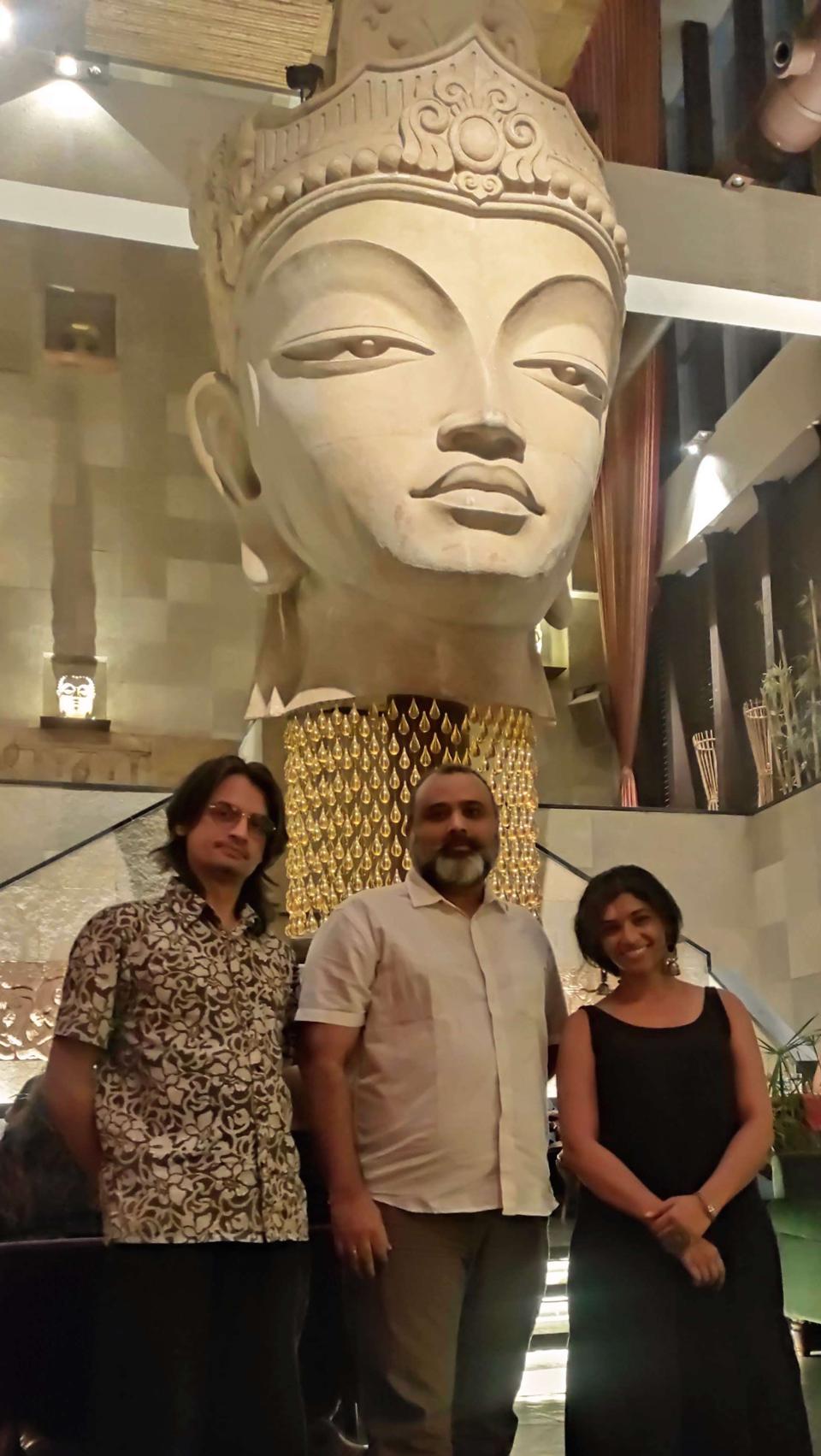 His credo: "cooking is an art form", "stay true to one's own convictions" and "people come around when the food speaks for itself".
As delighted and, we will admit, smitten vegans, we will testify to this credo. After years of suffering the patronising stabs at creating vegan dishes for us, and of course, vapid meat substitutes on which we have subsisted.
So, who can fault us for total bias when faced with a Hoisin Mock Duck?
Or, take the Vietnamese Aubergine — a gentle dish made incredible by the toppings of fried garlic and shallots, and a delicious soy-based broth.
Or, the Miso Vegetable And Chi Chow style Dim Sum, with the miso more potent than would be customary. Or the spicy Thai Crunch Maki — it's not often that you find a som tam topping on maki. The crisp and refreshing green papaya makes for a fabulous bite in contrast to the other richer Cantonese flavours on the menu.
As we chewed through it, Chouhan said he eschewed novelty or flashy ingredients —  "Those don't make for a stellar dish" — and instead focused on balancing all five tastes, with temperatures and textures.
Here's the other thing we vegans typically suffer about the pitiful afterthoughts of menus — pitiless pricing. But not here. The prices are not designed to be a "vegan tax", and in cases, are priced below non-vegan items.
At the end of the meal, satisfied as we were, we did notice the conspicuous absence of dessert, to which the chef admitted — a trifle sheepish — that it was a "time-crunched oversight" and said he was going to correct this in the next edition of the menu. But hey, Shiro's fully-stocked bar is also mostly vegan.
People often ask us if the case for being vegan is principally to take a stand against cruelty to animals. Yes, of course, but there is something else not many know — ditching all animal products (including meat, dairy products and eggs) is the 'single biggest way' to reduce one's negative impact on the environment. 
The vegan movement is gaining momentum across the world, across India and encouragingly, we get that this is one reason why restaurants like Shiro might care about us vegans enough to create a long-term (read, permanent?) menu for us.
We are honoured, this is welcome and it's all good, especially given the Hoisin Mock Duck — the most delightful, fatty, melt-in-your-mouth experience that's going to be available anytime we want it.
It doesn't walk like a duck, it doesn't quack like a duck… the point is that it is not a duck.
Check out the listing for Shiro in the Explocity Bangalore City Guide. Click here for more details.
Aman Mahajan  www.amanmahajanmusic.com is a contemporary jazz pianist, composer, teacher and music curator. His 2019 solo piano album REFUGE explores ideas of home, paying homage to inward journeys. Listen:  https://explo.in/3FsaJh8
Pianist, vocalist and teacher,  Samhita Nagaraj  runs The Blue Room — an intimate performance space in Jayanagar. instagram.com/theblueroom.blr