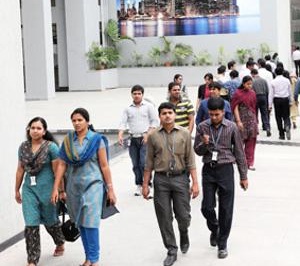 In a move shows that the government is focusing on encouraging ITeS company employees, the labour department has issued a notification instructing companies that make it mandatory for software service companies to keep the department about the working conditions of the employees.
The department has also made it mandatory for these companies to provide details of every employee that has been fired and the reasons behind it.
The government has meted out a number of incentives to the IT industry in terms of reforms and encouraging global interest in the industry and wants the industry have accountability in the manner over 2,000 IT and ITeS companies treat their employees (around a million techies).
Source: Bangalore Mirror