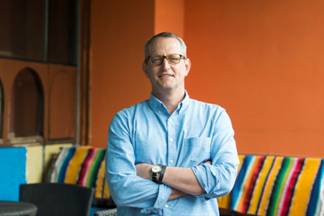 Rajender Bishwakrma
Chinese Master Chef, Shao, Park Plaza
What is your take on Indo-Chinese food?
Indian Chinese – Now that's what most of us usually experience in Chinese restaurants across the country. The Indian palate has an affinity to spiciness. But Chinese cooking is different actually. Real Chinese from China is all about colour, freshness, aroma and healthy eating.
What are some traditional New Year foods at your restaurant?
At Shao we have created a grand menu for Chinese New Year. Some of the traditional Chinese New Year dishes we have made are Clay Pot Chicken, Sichuan Bean Curd and Clay Pot Seafood Noodles with X.O Sauce.
What do you think about the quality of ingredients for Chinese cooking which are available in Bangalore?
Bangalore is an emerging market for international food, it has a perfect blend of citizens from across the country and around the world. Our vendors have it lucky here. Because of the weather we get the best and the most authentic products.
How did your interest in cooking start?
I started cooking by helping my mother while she used to cook meals for us. What captured my wonderment was how she managed to prepare so many dishes with such limited ingredients. Then, one fine day she was out and I cooked a simple dal and rice for my siblings. My very first experience. We all enjoyed it and that was the day I decided to become a chef.