Among the Indians who won the Diana Award in 2021, was Meghana Narayanan, 17, a 12th standard student of Sri Kumaran Children's Home (it's a regular school). Narayanan won the award for her Project Abhaya, a social initiative that seeks to help the poor get insurance.
In India it is not expensive to insure the poor. The government not only provides free and subsidised health care but also has affordable life insurance schemes.
For example, at the entry level, a life insurance policy could cost the poor Rs 330 ($ 4.50) annually. Health insurance comes in different packages, from free to affordable. The government makes this happen via various laboriously-named schemes such as "Pradhan Mantri Jeevan Jyoti Bima Yojana"  and "Ayushman Bharat Pradhan Mantri Jan Arogya Yojana".
Yet, the poor have little or no access to these schemes and Meghana Narayanan's Project Abhaya aims to address this gap.
According to Wikipedia, the Diana Award honours young people who work to improve the lives of others. The Award is the most prestigious accolade a young person aged 9-25 can receive for their social action or humanitarian work. Named after Diana, Princess of Wales, the award was established in 1999.
The award was launched by former UK Prime Minister Gordon Brown in honour of the late Diana, Princess of Wales. 
The organisation is a charity legacy to Diana, Princess of Wales' belief that young people have the power to change the world. The purpose of the Diana Award is to appreciate and celebrate the work which young people do for society – those who are young ambassadors, young leaders, young humanitarians, fundraisers, environmental campaigners, peer mentors, sports leaders and those who inspire others. The vision is to empower young people to change the world, promoting a culture that celebrates young people from all sections of society who have made a selfless contribution to society.
William (Cambridge) and Harry (Sussex) regularly attend events of the Diana Award in honour of their mother.
None of that was material in Narayanan's quest to help the poor. Her motivation grew from personal experience.
She related this story to Explocity:
"Every day, my mom would take me to skating classes. There was a slum next to the class and the children would come to watch us skate. One day, I was buying peanuts after class and one of the kids looked at me sadly. 
"I was so moved, I asked her, 'Would you like some?' Her face immediately brightened up. From that day on, I would buy peanuts for her and her friends. 
"In this way, I became aware of how it feels to be privileged and I began to wonder what I could do to help people who had less than me."
And help, she did.
In May 2020, when Bangalore was becoming increasingly aware that the Covid-19 was settling into the daily lives of everyone, Narayanan read headlines that suggested that several street sweepers had tested positive and their colleagues were scared.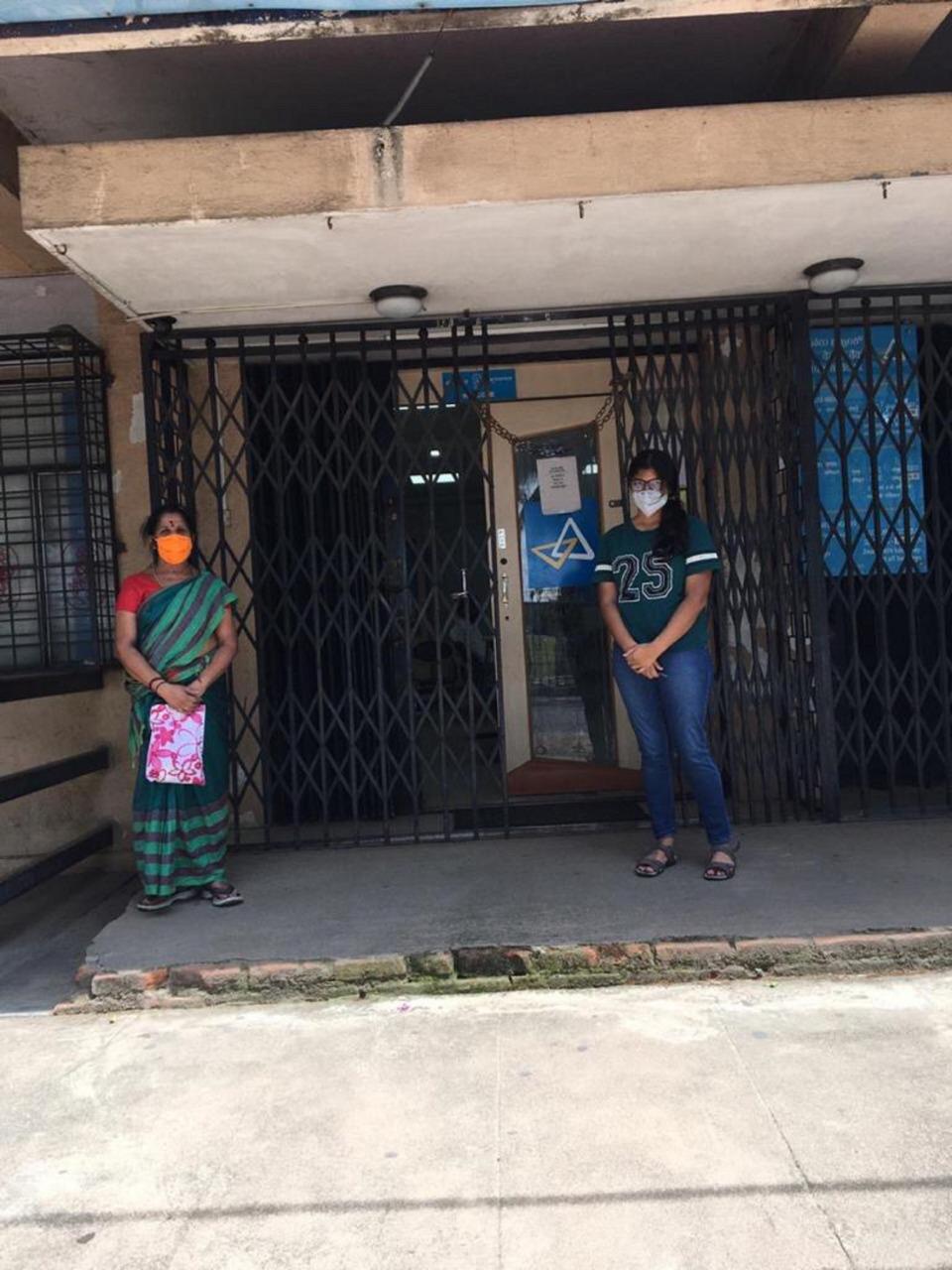 When she realised that lack of access to healthcare insurance was an issue, Narayanan looked to crowdfunding to raise money to pay for comprehensive Covid-19 insurance policies for sanitation workers.
She raised a modest Rs.138,000 (about $1850) and with this, she purchased Covid-19 insurance for 260 sanitation workers. 
To date, Project Abhaya has supported over 500 people towards becoming more secure, 90% of whom are women. 
Her work did not go unnoticed and it earned her a nomination for the Diana award. 
As a part of her initiative, mentored by the 1 Million for 1 Billion Foundation. Narayanan enrolled 105 people into two government life/disability insurance schemes. She conducted 10 awareness programs and partnered with larger organisations to help her with the enrollment process. 
The Diana Award is not easy to crack. It is retrospective (meaning that a mentor or a colleague has to nominate you) and it is reviewed against a set criteria by an external regional judging panel, comprising  young people, experts in the youth sector, business and educational professionals.
News of the award surprised Narayanan, "A project mentor nominated me but I never thought I would win"
Nonetheless she said she sat glued to her computer, waiting for the coveted email. After a while, she gave up and decided to study math instead. And then, her mother burst into the room and announced, "The results are out…you won!"
Narayanan bubbled with enthusiasm when she told Explocity that she was "on Cloud Nine". She said, "It feels surreal. In social work, there is no real reward for what you do… you just do it out of passion. So when your work is recognised on an international level, it's an amazing feeling!" 
What are her long term plans for Project Abhaya? Meghana is clear that she wants to make her project sustainable. A step in this direction is a website, which is currently in the works. She also wants to expand the project by recruiting volunteers and partnering with NGOs and companies. 
Watch Meghana Narayanan explain Project Abhaya:
She claims that nearly 399 million Indians are under the risk of financial burden due to insufficient or non-existent insurance coverage.
Meghana Narayanan hopes that Project Abhaya will act as a catalyst and remedy this situation, over time.