When she opened her fashion store, Padmalaxmi, Seema Nath had little more on her mind than the fact that she wanted to open a fashion store. Simply that. And talk about duck to water, she dug her fancy heels in and her brand has become known for one that creates age-agnostic, timeless classic clothing pieces.
And for us, she and her store—that was named for her two grandmothers—are a go to for any advice we seek on fashion.
And so, to her, we went—to figure out what we can see on the streets of Bangalore this New Year's Eve and after. 
Straight into it, we asked her the age-agnostic, timeless and classic question, "What's the new black?"
Explocity: Seema, what's the new black?
Seema Nath: It's been announced that Viva Magenta is the new black for 2023. But I believe your mood of the day is the black of the day. Don't be afraid of going bold with patterns. If you are in the mood for monochrome or psychedelic go for it. That reflects your mood. If you are feeling sad, dress in bright colours to uplift your mood.
Explo: My mood isn't black. But how little should my little black dress be this year?
Seema: The LBD is wardrobe-magic. You can dress it up or down. It needs nothing—just a bag and shoes.
Explo: What else is "in"?
Seema: Shift dresses are in. Especially with pockets. It's just above the knee and gives you all-day comfort.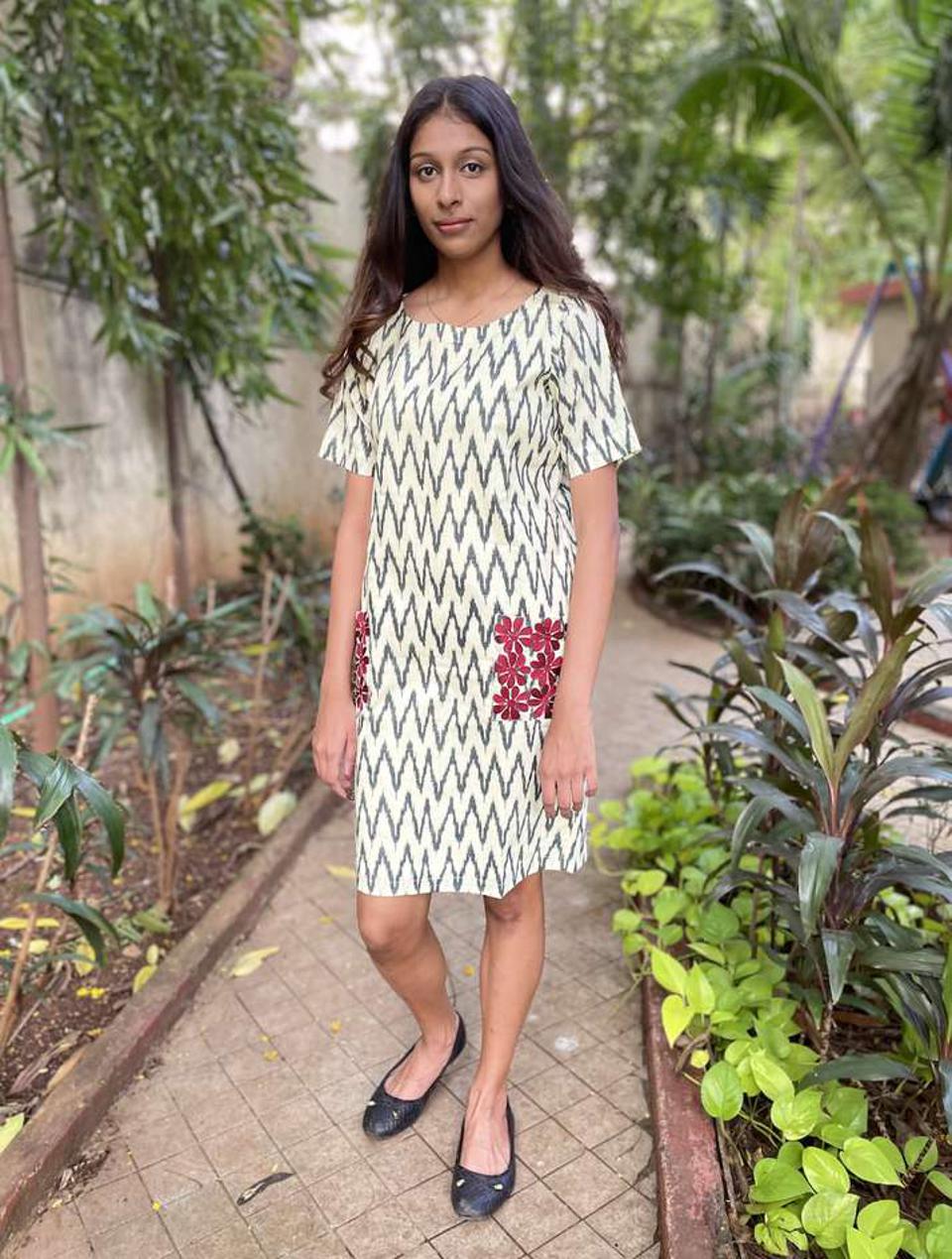 Explo: How do I add ethnic chic to my minimal western outfit? 
Seema: Prints and embroidery and embellishments do magic. Minimal is always a powerful fashion statement. Less is always better.
Explo: Ok, we're doing great with the cliches here. So, less is more. But you mentioned comfort. What's comfortable and suitable for dancing?
Seema: Comfort is different for different people. Everyone decides on their own comfort. But lots of people are very comfortable in pencil heels. Look at Carrie Bradshaw in pencil heels. If you give her a flat pair of ballerinas, she'll probably throw it back at you. But platform heels are comfortable. Post-covid, people are picking comfort first.
Explo: Give me an example.
Seema: Brides wearing sneakers with sarees!
Explo: Let's talk accessories...how do I add sparkle or shine into my outfit without being kitsch?
Seema: Belt, bag, earrings, and neck-piece. Pair them wisely. Long earrings and neckpieces don't go together. Go minimal. Balance the look. Pick and choose. Don't try to do all of it all at once. 
Explo: Are there rules and limits for kitsch?
Seema: Minimal is best. If your accessories are big and loud, tone down the look with your shoes and bag. You can decide to dress it up or dress it down with the choice of belts, earrings, bracelets, rings, and neckpieces. Any of these items can easily prep up even the simplest outfit, adding jazz not just to you but can add a vibe to the party itself. 
Explo: Asking for a friend...what should a plus plus size girl wear?
Seema: [laughs] Yes, of course. Your "friend"  should wear whatever she wants to wear. You want to wear an LBD, or a long dress or printed or whatever…your body shape is not defined by fashion.
Explo: But how do I know what would make me… I mean my friend… look good?
Seema: You decide what makes you look good. Go for it. Body shapes don't decide the size. Your personal tastes define you. 
Explo: So I should wear it with confidence?
Seema: Why try to "fit in" when you can stand out, so don't just be pressurised with the bling around you, create your own glam with sustainability, artisanality, handmade designs, and minimalism.
Explo: And your final bit of advice on style?
Seema: Designs are an expression and when you create your style it's very similar to that of an artist or says a poet, be dreamy and romantic but just be yourself.
Explo: Where can our readers find your work?
Seema: Check out (and follow!) my Padmalaxmi brand page: @padma__laxmi. And have a happy new year.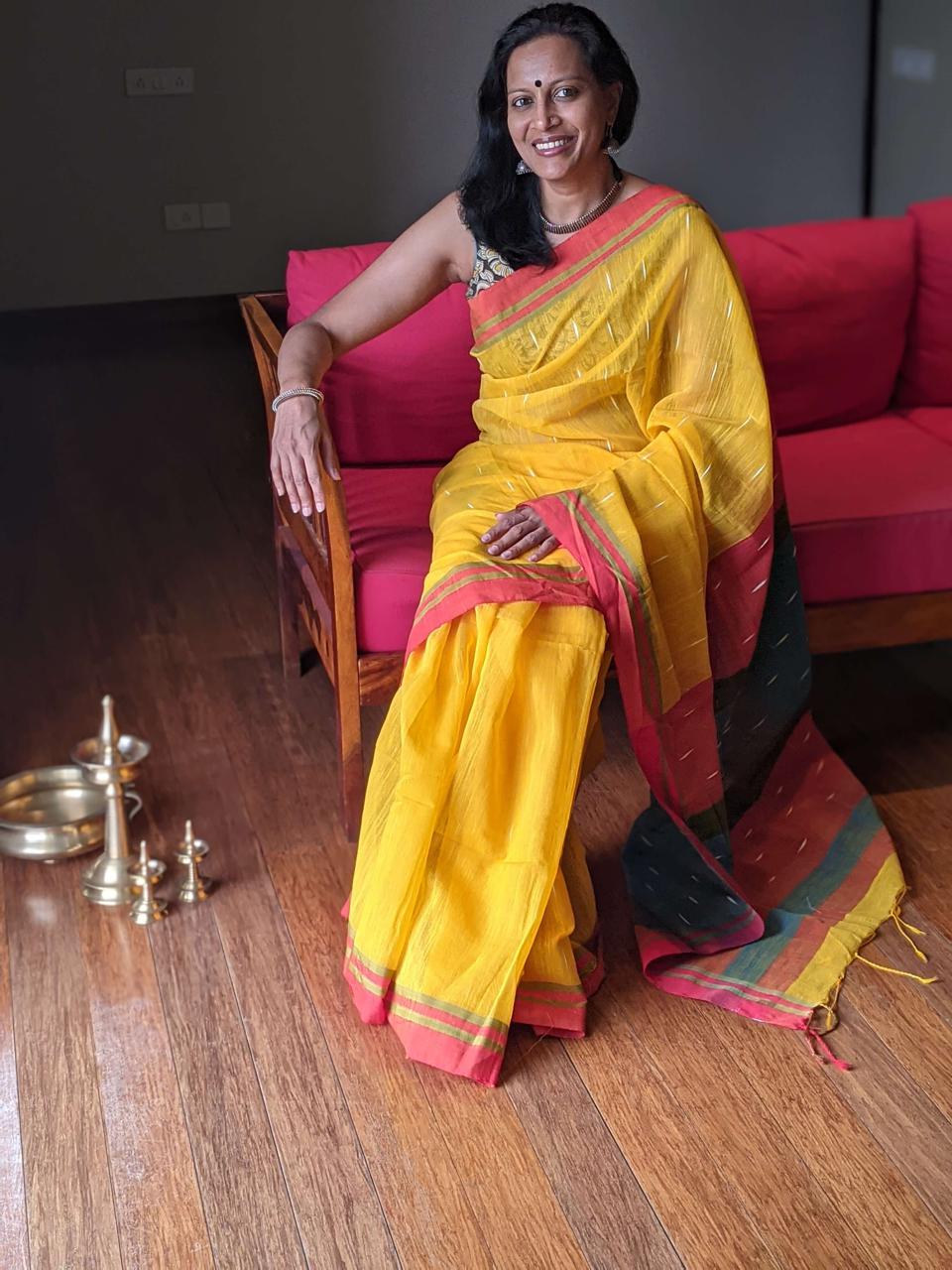 Scroll down for pic gallery.