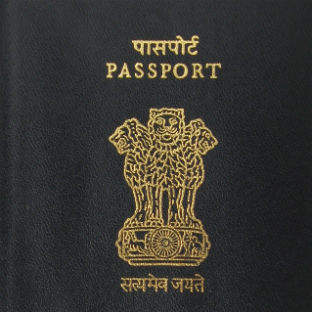 One year after the authorities promised to revamp the new passport application system and remove any glitches, citizens are facing problems once again.
Elizabeth Nicholas and her son have been trying to get passport appointments for a while now but haven't been successful. "I missed my cousin's marriage and postponed a holiday so I could complete the passport application process," says Elizabeth , who's applied for renewal of her passport and new ones for her two sons. Each time Elizabeth gets to the appointment page and clicks on the time button, the page is redirected to the home page. She even tried changing her broadband connection to no avail. Touts offered her an appointment for a fee of Rs 1000.
"Each appointment lasts about 15 minutes. The appointment timings are from 9:00 am to 4:00 pm. So, according to my calculation, a single officer must be interviewing about 30 people a day. This is a far cry from the passport office saying about 500-600 appointments are scheduled on a single day," says Vinnie Louis, her friend. "I'm also curious to know how touts are able to fix appointments so quickly and we can't, even after trying for months," she added.
Passport officials claim that touts book appointments in advance, creating an artificial demand, which affects genuine passport seekers like Elizabeth Nicholas.
The external ministry is planning to make it compulsory for people to pay the appointment fee while booking appointments online.
"The ministry is planning to implement the measure soon as it would help keep touts at bay," said acting regional passport officer L Madana Kumar. "Those who haven't been able to get appointments after repeated attempts also have the option to visit the Koramangala RPO and apply for a tatkal appointment."
 Source: The Times of India