A rather intriguing social media post today, 16 Sep 2021, had people perk their ears up — it was about The Pet People Cafe — the plant forward cafe. The flyer suggested that it is located inside the pet store, PawsnCollars, in HSR Layout.
The menu for The Pet People Cafe was created and curated by Bangalore celeb chef Abhijit Saha, known widely in culinary circles across India and abroad.
For those who need an introduction, Abhijit Saha is the creator of the very upscale fine dining restaurant, Caperberry — also, Fava and, in Singapore, a very upscale Indian restaurant, eponymously, "Saha".
Irrespective of the laundry list of Saha's many successes, at the heart of his career is innovation.
So whether it was the introduction of sous vide cooking in Caperberry to creating a plant forward menu for pet parents and pet-loving vegans, his innovative nature has led other restaurant owners to seek his active involvement in helping them bring their pet projects to fruition, such as Rock Salt on Museum Road and Red Rhino in Whitefield only to name two.
Saha's marquee project was the F&B area around the Bangalore Airport and is a vision-thing from Saha's playbook, where he envisioned not just a bunch of restaurants cheek by jowl, but sustainable dining — sustainable by design for the next 20 years.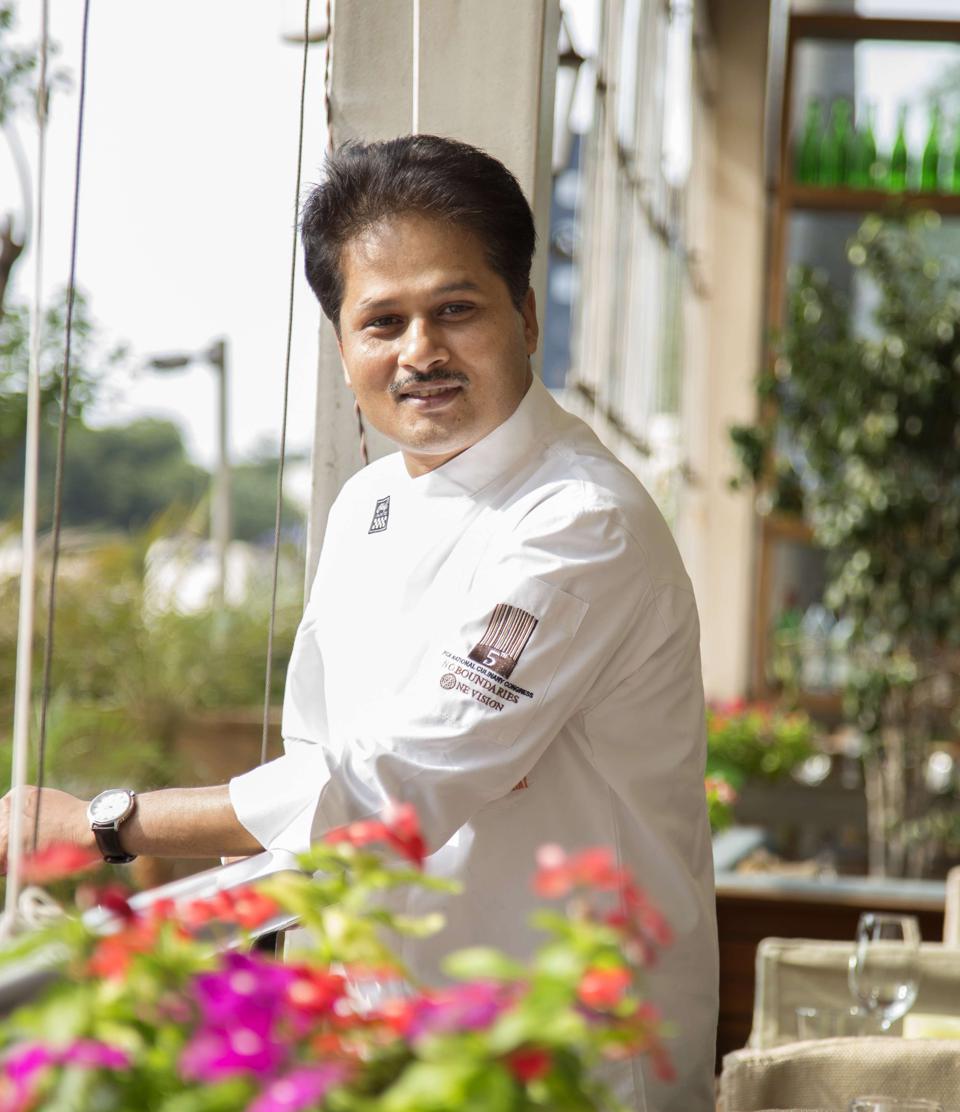 The Pet People Cafe is literally a pet project.
The idea for the cafe was born when Santhosh Pasupuleti, a former Ralph Lauren executive from New York City, came to Bangalore with his wife Ambika Ramachandran, former executive of Bank of America also in New York City, and they decided to open an upscale "pet mall", with outlets for all pet things. It's called PawsnCollars.
"We are trying to plant the seed that there is a place for a pet in all hearts," Pasupuleti told Explocity. "My family has been working to promote animal welfare for 12 years. We do this out of pocket, because it matters to us. We care," he said.
A cafe being a natural fit for such a location, Pasupuleti called Saha and asked if he would be interested. Considering that Shruti Saha who runs the well known Bone Appetite, a bakery for pets, has years of cooking for pets and that she and husband Abhijit are ardent pet parents. It was a natural fit.
Saha says that at first, he received the request as a regular consultancy gig and designed a menu with non-vegetarian food, but Pasupuleti and Ramachandran were clear in their mandate of the restaurant being vegetarian if not vegan.
Saha told Explocity, "This made me very happy. I have been promoting sustainable dining for years and I saw an opportunity with this project to deep dive into that concept."
The attendant motivation for Saha was, of course, innovation. So he set about creating the menu for The Pet People Cafe, innovatively.
So now, the menu is 75% vegan. And vegans can ask for vegan versions for most other dishes.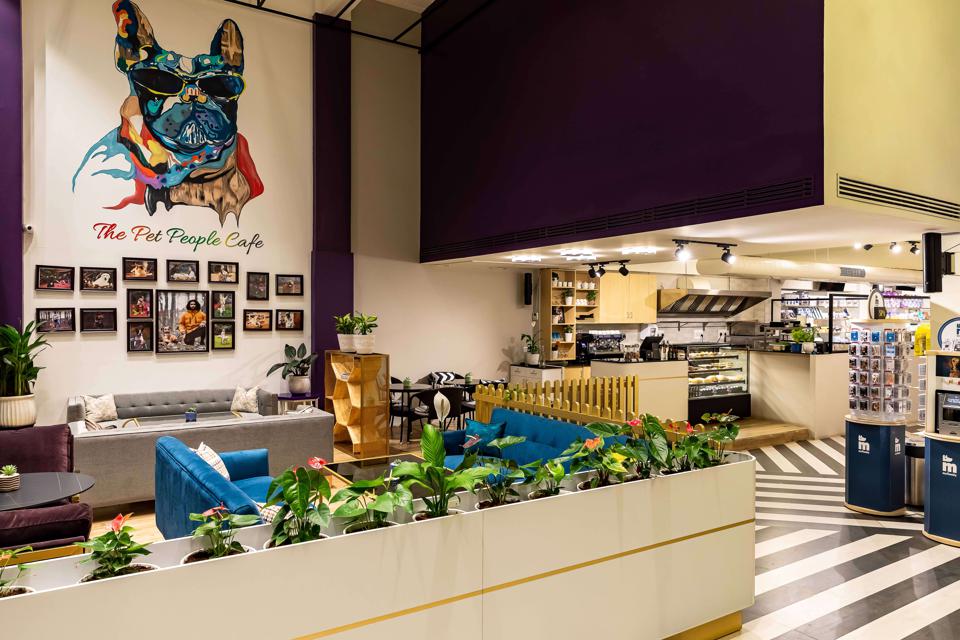 Santhosh Pasupuleti said that the menu was very New York inspired. He read a list of dishes and ingredients and processes, off the top of his head, "...all day breakfast, Times Square smoothie bowls with fruit and wheatgrass, cashew milk or oat milk options, Greenwich Bakehouse which is Irish inspired pancakes with plant based butter. Fifth Avenue Avocado Toast and bagels with homemade plant-based or dairy cream cheese."
The full-fledged menu includes Central Park Salads, New York style flatbread pizzas, and Queens Asian cuisine. And because it's New York, there are theatre district inspired desserts like toffee pudding, vegan ice creams like salted caramel and — did we say New York inspired? — cheesecake, of course.
Saha spoke of the challenges with making everything vegan. The flatbread pizza was one. Unable to find a vegan cheese for it, he worked around the issue and used a tomato sauce based alternative. There are cultural challenges to being entirely vegan too — in India people cannot do without milk, dairy milk, in their coffee. And one thing leads to another.
"It's a wonderful journey we are on… it took us three months but look, we have a wonderful cafe!" Saha said. 
For the Sahas, the cafe is not only a gig but also a labour of love — their love of their pets. And, in many ways, this has been a return to basics and Abhijit Saha says he enjoys doing the different tasks that are involved in running a cafe that employees used to perform. He does not have a manager for the business and he takes care of some of the more mundane tasks such as purchase and such. Saha sounded excited to be engaged in such a hands-on manner.
For Santhosh Pasupuleti and Ambika Ramachandran, PawsnCollars is, similarly, a labour of love.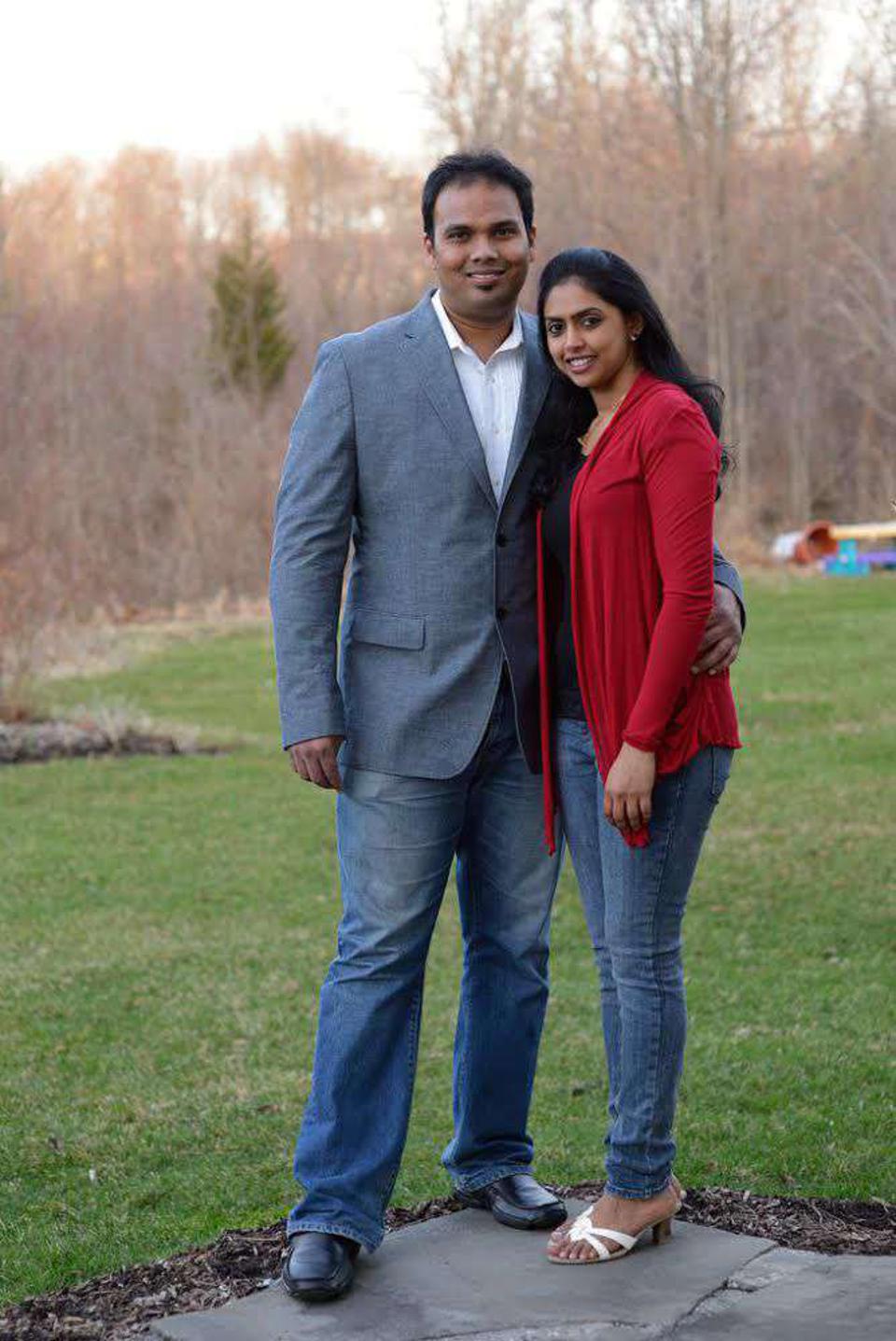 "I'm a pet lover looking to build something for my pets," Pasupuleti said. "At Ralph Lauren, they encouraged pet parents to bring their pets to work. That changed the vibe at work entirely."
Pasupuleti's sense of "giving back" is evident. He believes in inclusiveness and to this end, all brands in the mall are exclusive and will encourage participation by small businesses in India and the US; and with enthusiasm, women entrepreneurs.
He is a pet parent too. "Four cats and a dog," he smiled, "Eva is a golden retriever born in Alabama, she's 12 years and and moved here two years ago, when she was 10 years old."
The Pet People Cafe is thus a cafe owned by one set of pet people and curated by another set of pet people.
Coming soon to their tables is a menu for the pets.
A menu for pets created by celeb chef Abhijit Saha is something that will put a wag in the tail of even the most grumpy and cynical of canines.
The Pet People Cafe is located in HSR layout, here: Shree Arcade, 19th Main Rd, Sector 4, HSR Layout, Bengaluru, Karnataka 560102.
Google map ref: WJ6V+XQ.
And finally, to the first matter of intrigue, what's "plant forward"? 
The website heart.org (already comforting) says, "Plant-forward is a style of cooking and eating that emphasises plant-based foods but is not strictly limited to them. Meat may be included but it's usually not the main feature of the meal." So it's not vegetarian and certainly not vegan but veggies are in the centre of the plate.
The CIA — curb your inner James Bond, this is the Culinary Institute Of America, located in upstate New York — is all over this "plant forward" thing.
Here's a video by Anne McBride, PhD, a Deputy Director of the Torribera Mediterranean Center in Barcelona talking about plant forward cuisine in India. We're not pushing this video but it might provide some info and context.