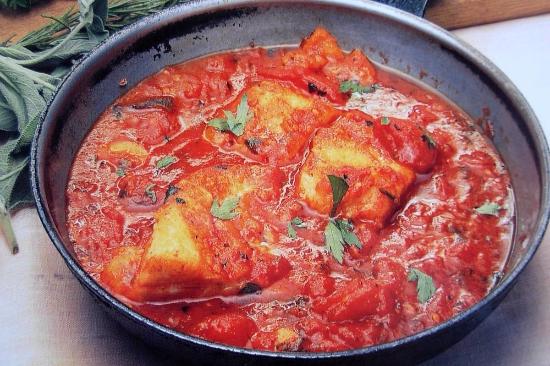 Livornaise is a sauce. But it is also a method of cooking. Fish is cooked in the sauce to keep it nice and moist. So what makes up this sauce that is so utilitarian? Olive oil, egg yolks and anchovy paste.
Livornaise as a cooking method is made with tomatoes, garlic and olive oil. All very Mediterranean ingredients. The fish, any fleshy fish like cod , haddock or red snapper is usually cooked in the sauce of tomatoes, garlic and oil and then mixed in with kalamata olives and capers. All ingredients are mixed in a baking tray and then baked for about 15-20 minutes. Mix in some oregano and thyme for flavour to make the dish truly Italian. Squeeze lime for an extra zing.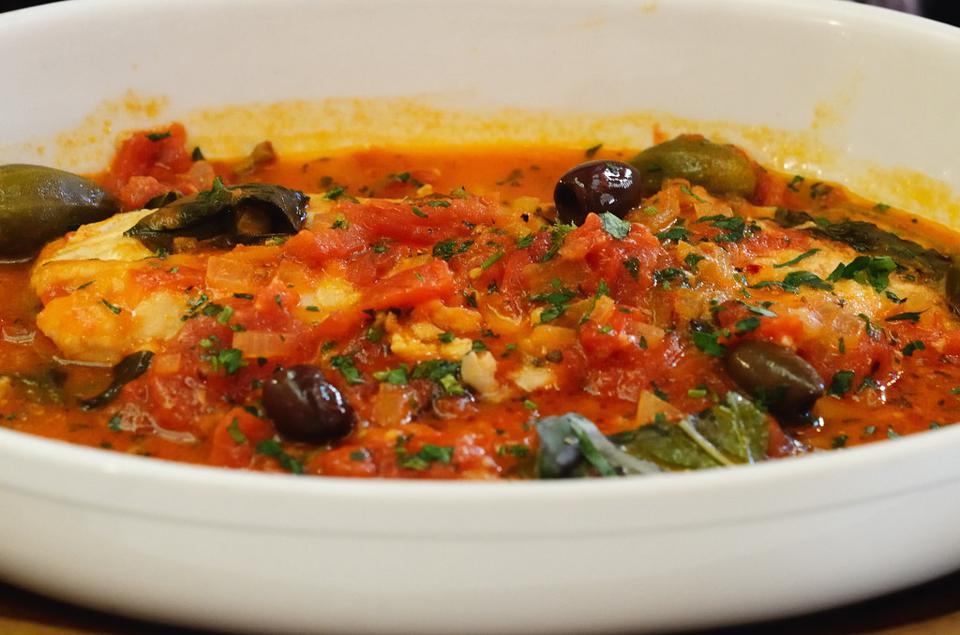 The sauce is quite similar to a mayonnaise but with the anchovy paste added for kick.
It's called livornaise because it is from Livorno region of Italy.
Image of livornaise cooking method, not sauce.