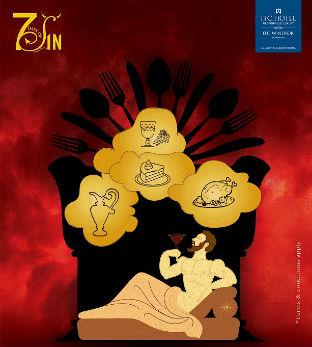 The world needs a balance of good and bad. With Thanksgiving celebrations happening on one side, the ITC Windsor offers foodies a chance to indulge in a sinful culinary festival too.
ITC Windsor presents a unique and special culinary offering that allows you to indulge your sins during the first week of every month.
Starting with the month of December, from 1 to 7, guests can dine from Raj Pavilion, Dakshin or The Dumpukht Jolly Nabobs during lunch or dinner. During this promotion, guests can order as many dishes as they like from the a la carte menu (except the lobster) of the restaurant they are seated in, for a fixed price of Rs 2050. For a complimentary glass of house wine or a pint of beer, the price is Rs 2050 plus taxes.