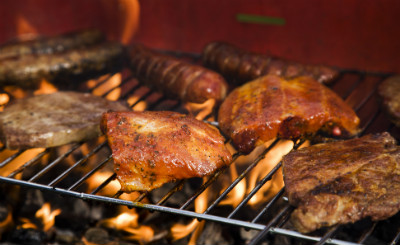 Woodstok presents The Great Sizzler Fest. Diners can indulge in an array of sizzling treats. If you're a vegetarian, you can choose from a menu of continental sizzlers like mixed grilled vegetable skillet, cottage cheese and potato sizzler. The menu also includes grilled Italian zucchini pizza and many more.
Meat lovers can savour from a wide range of sizzler specialities. These include roasted pepper chicken skillet, cast iron smoked grilled chicken, cast iron pork stew among others.
If seafood is what you're craving for, Woodstok has a varied selection including prawn Newburg, coastal prawn curry with steamed rice and others.