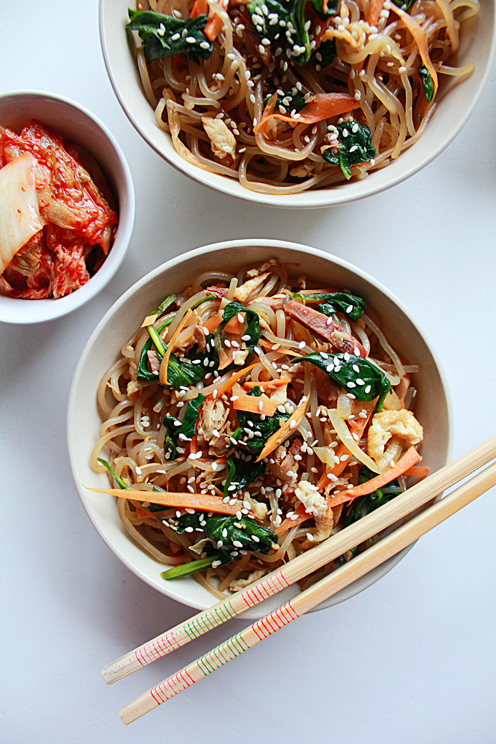 Chef Jeong-hee Kim comes from a family who loves food. She found her culinary roots cooking alongside her mother at their family owned restaurant in Jeonju. She even worked at a Kimbap (korean sushi) factory. She brought her love for Korean food to India and opened a Korean restaurant In Kochi in 2009 called Korean Spicy Chicken.
Now at the Lalit Ashok she brings some of her country's specialities for us Bangaloreans to try. For starters the menu has Yukgaejang, which is a soup of shredded beef and Ojingeo Muchim
a spicy squid salad. Main course has Sanjeog, which is bean curd, green paprika, carrot, spring onion on a skewer and our pick, Ndaegi Bulgogi a hot and spicy broiled pork dish. There are even live grills and Kimbap stations for the guests. We loved the Yangaeng, Red bean jelly for dessert.
Chef loves to bring together the flavours that are unique to the Korean cuisine. Finding the right ingredients is a challenge sometimes. Only the freshest ingredients can make the healthiest Kimbaps and Kimchi. "My motto is simple", Chef told Explocity, "you must love to eat food without any boundaries or prejudice."
Korean Bueok promotion at Oko starting 13th November, 2015
Oko, The Lalit Ashok Bangalore, Kumara Krupa High Grounds, Bangalore