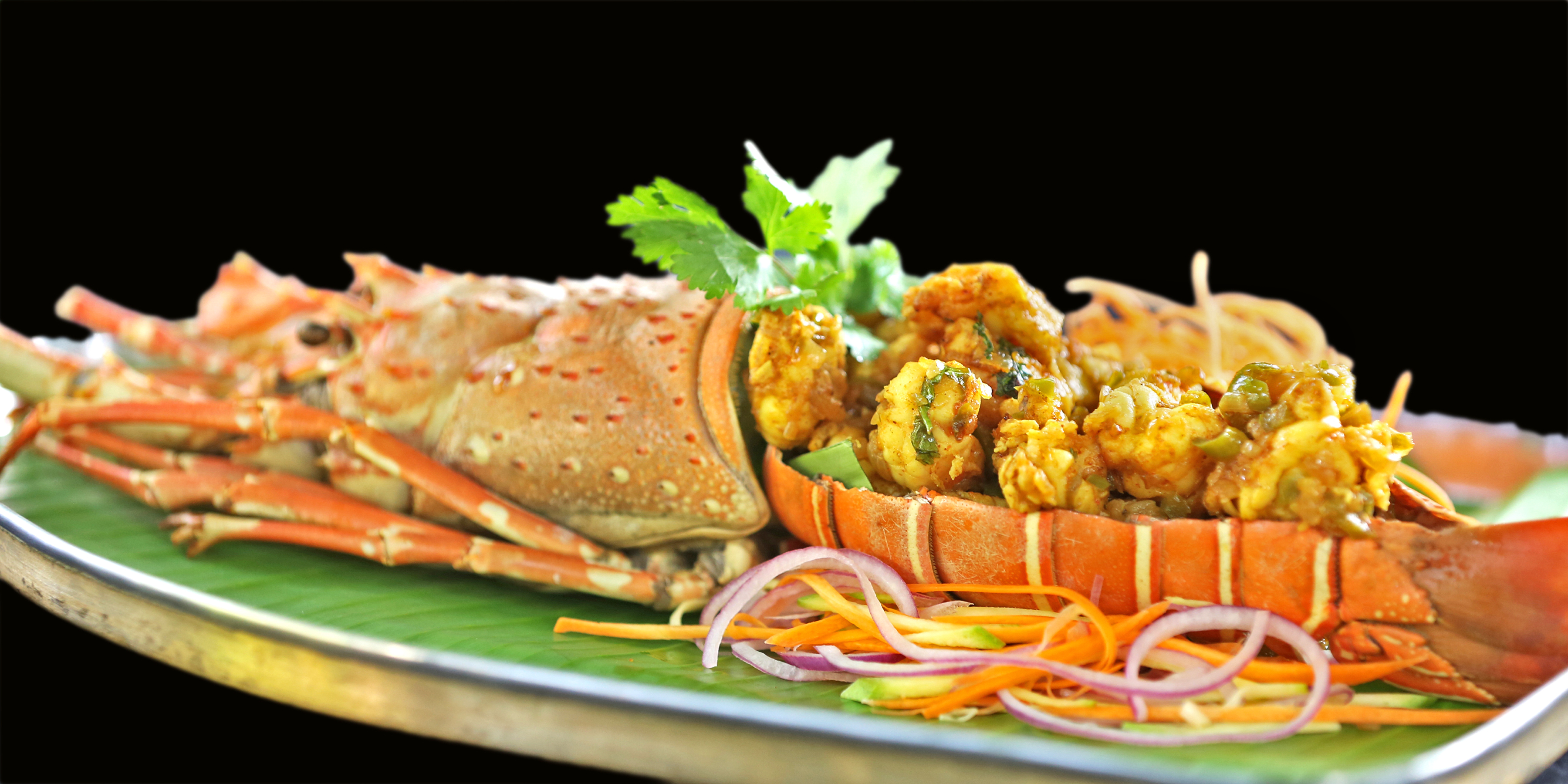 The southern coast is rich with seafood. While the seafood options like fish, prawns, squid and crab may be the same, the preparations vary from region to region depending on the masala used. Karavalli at The Gateway Hotel has a food festival that features all these different preparations in Aqua Fest.
Executive Chef Naren Thimmaiah showcase seafood in their new menu. Dishes like Kodpacho Chevod Ceboles Verde which is rock lobster cooked in a spicy masala is a signature from the Goan coast, Scampi tawa fry is a Mangalorean dish which is cooked in Mangalorean masala. Other dishes like Karuapila Konju and Killemeen Porichathu are made with tiger prawns and red snapper respectively.
The menu has a separate feature which is the "West Coast Seafood Grill" which features Karavalli's seafood favourites. Some of these are the Crab Milagu Fry, Tiger Prawns Roast, Octupus Sukka, and more.
Desserts on the menu are from the coast and inland too. Like the Goan Bebinca or the Kannada Chiroti to name a few.
The Aqua Fest continues till 30 November, 2016 and is available for lunch and dinner. The average price for two is Rs 1800 plus taxes per person.
At Karavallli, The Gateway Hotel, Residency Road.