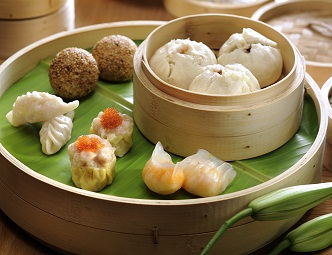 An assortment of the most appetising indulgences from Asia at the Square, Novotel Bengaluru Techpark.
Novotel Bengaluru Techpark will host the Asian Food Festival from January 28 to February 13, 2014 at the Square. Kailash Gundupalli, the Executive Chef of Novotel will be putting together an assortment of some the most appetising indulgences from Asia, also regarded as the culinary hot pot of the world.
Available for lunch and dinner, the highlight of the menu will include live counters of sushi, grills and barbecued dishes. The main course has a delectable spread with dishes like Wu Tau Man Jiew Yuk which is braised Pork with Taro, a tropical plant native to South-East Asia, Pla Mug Pad Prik which is Squid in hot sauce, Pollo adobo which is Chicken in adobo, a Phillipino food seasoning and marination procedure, Kari Terung Kambing (Eggplant and Mutton curry) and an assorted variety of Asian desserts.
Speaking to Explocity, Chef Kailash Gundupalli said, "January 31 is the Chinese new year. But we thought, rather than curating just a Chinese food festival, let's incorporate all the cuisines of Asia." Chef Gundupalli also explained that unlike Indian food for instance, Asian food is light on the stomach. When asked that apart from dishes from all over Asia, what was it that set his spread apart from the rest, Chef Gundupalli said, "We are offering sushi, dim sums and the like, and as I said before, we are curating food from all over Asia."
The lunch and dinner buffet will be available for Rs 1099 + taxes.